Guarantees of Origin (GOs)
To document and report that the energy you consume in Europe comes from renewable energy sources, you must buy Guarantees of Origin. The Guarantee of Origin, a voluntary system, complies with the Greenhouse Gas Protocol Scope 2 Guidance and is an effective and recognised tool to reduce your greenhouse gas emissions and improve your sustainability rating. ECOHZ, a market leader in Europe, offers a wide range of energy choices with Guarantees of Origin from different technologies and sources.
Countries in dark green are connected to AIB Hub
How it works
Guarantees of Origin are traded. When a company buys Guarantees of Origin, as documentation for the electricity delivered or consumed, the Guarantees of Origin are cancelled in the electronic certificate registry. This single standardised instrument makes it easy to track ownership, verify claims and ensure that Guarantees of Origin are only sold once and that there is no double counting.
In Europe, through a common energy market, rules and cross-border infrastructure, energy can be produced in one EU country and delivered to consumers in another. If you do not buy Guarantees of Origin for the electricity you consume, the electricity will come from any source including nuclear or fossil.
Impact
Guarantees of Origin are market-based instruments and an effective way to increase the market momentum for renewable energy. Buying Guarantees of Origin sends a signal to the market that you prefer to consume renewable energy and it shows your commitment to changing energy behaviour. The demand growth for renewable energy in Europe, documented with Guarantees of Origin, continues to grow year on year. The system gives power producers an extra income source, making it more appealing to build more renewable energy production.
ECOHZ has developed a new, innovative concept called GO2 that combines the Guarantees of Origin (GOs) documentation with top financing to named new renewable projects. GO2 is an accessible, low risk entry for companies to engage and quickly unlock renewable energy projects and bring more renewable energy to the grid. GO2 enables additionality and compelling engagement levels both within co-op and exclusive solutions.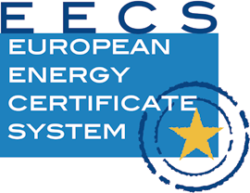 Regulation
The EU Renewable Energy Directive (2009/28/EC) came into force in June 2009 as part of the EU energy and climate change package. The Directive states that Guarantees of Origin prove to the final customer that a given quantity of energy was produced from renewable energy sources. Guarantees of Origin were established to create greater environmental awareness, provide customers with an opportunity to choose renewable energy and signal this choice to the market. They provide credible and verifiable documentation for a sustainability report or an environmental audit, and to help stimulate further renewable energy production.
In 2018 the EU approved a new Renewable Energy Directive (REDII), which included text strengthening the system of Guarantees of Origin toward 2030. REDII clearly states that electricity suppliers and consumers of power shall (read: have to) use Guarantees of Origin to document and report renewable electricity claims in Europe.
More and more businesses commit to renewable energy
Corporate stakeholders have increasing expectations about reporting the origin of the power consumed. They expect companies to report according to international standards including the CDP reporting and the Greenhouse Gas Protocol. The Greenhouse Gas Protocol Scope 2 Guidance features Guarantees of Origin, REC and I-REC as mainstream instruments for documenting and tracking electricity consumed from renewable sources.

The corporate sector is the main driver for renewable electricity although households and organisations also contribute to the market growth. An increasing number of businesses see renewable energy as necessary for future competitiveness – to attract customers, employees and investors. Several sustainability initiatives support renewable ambitions, but the most important is RE100. RE100 is a global initiative of over 300 influential corporates committed to consume 100% renewable electricity. The members purchase a huge number of Guarantees of Origin for their operations in Europe.


Renewables in the energy mix contribute to SDG 7 and 13.




Contact us if you are interested in renewable electricity documented with Guarantees of Origin.
Are you a Power Generator? Reach out to our Global Markets team!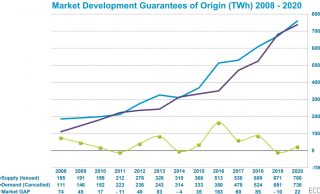 "Renewable energy demand has grown by an impressive 8% from 2019 to 2020, during a year where energy consumption and industry output have slumped across most of Europe," says Tom Lindberg, Managing Director at ECOHZ – commenting on new statistics from the Association of Issuing Bodies (AIB). Lindberg suggests that a paradigm shift[…] Read more …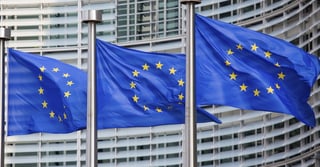 The EU is tightening its sustainability reporting regulation when introducing its Taxonomy for sustainable investment. The world of EU regulation is complex, and the EU Taxonomy is fitted into an already existing, broader sustainability framework. This article aims to give clarity in EU sustainability reporting regulations,[…] Read more …
ECOHZ provides a range of products with different levels of impact to contribute to several of the SDGs.
Sources
Impact products
Power plants
Consume renewable energy meeting requirements of specific standards or ecolabels. Buy Energy Attribute Certificates (EACs) from power plants that meet stricter environmental standards and are verified by an external auditor. Choose between national or international ecolabels and standards, document the age and type of the power plant, technology and unique operational focus, and raise funds for renewable energy projects.