International Renewable Energy Certificates (I-RECs)
In countries outside of Europe and North America, International Renewable Energy Certificates (I-RECs) allow companies to credibly document renewable energy consumption. This global standard is a recognised tool to report greenhouse gas emissions reduction in a growing number of countries in Asia, Africa, and Latin America.
How I-RECs work
The I-REC system builds on best practices from the North American REC market and Europe's Guarantees of Origin system. I-RECs account for 1 MWh of renewable electricity and state the origin – technology, place, and time – of that unit of energy, allowing buyers to track the source of clean power and its environmental benefits.
When a company buys certificates, they are cancelled in the I-REC Standard electronic registry. The Greenhouse Gas Protocol Scope 2 Guidance recognises I-RECs as valid tools to register electricity consumption from renewable sources.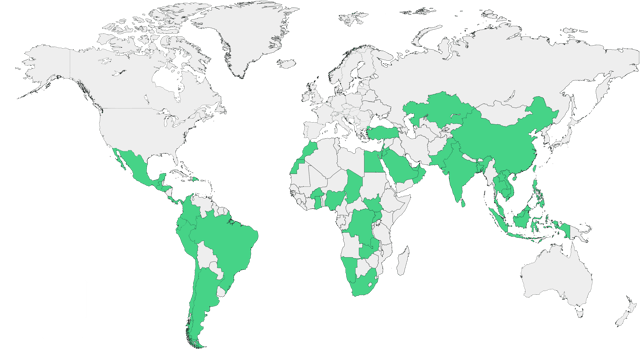 Countries in green are approved I-REC countries.
I-RECs allow your company to:
Document consumption of renewables and reliably claim GHG emissions reductions.

Trace the origin of electricity and choose between technologies, such as solar, wind, hydro, geothermal or bioenergy.

Source renewable electricity outside of Europe and North America.

Comply with corporate environmental standards, such as the Greenhouse Gas Protocol.

Follow national regulations on renewable energy and improve your sustainability rating.

Contribute towards de UN Sustainable Development Goals (SDGs).



Buying I-RECs with Ecohz
Ecohz actively participated in the establishment of the International REC Standard and is a member of the I-REC Standard Board. Regardless of geographical location, our team can tailor an energy offer based on your needs and the requirements of the specific country you are in.
Our purchasing process follows these simple steps:
Based on your location and volume of consumption, we discuss how we can help you reach your renewable energy ambitions.

You receive an offer with a specific rate and expiry date. Upon acceptance, we secure the quoted price.

Once the offer has been accepted, we deliver a standardised contract.

We provide you with an invoice and documentation for reporting.
Why purchase I-RECs?
I-RECs are an effective way to integrate renewable energy into a global sustainability strategy and make your business more attractive to investors, consumers, and talented employees. Buying I-RECs demonstrates environmental leadership and adds momentum to the energy transition.
Currently, I-RECs are available in 51 countries. Ecohz has developed a global portfolio of I-REC power plants to provide multinational companies with a wide selection covering most regions of the world.
The price of I-RECs
The I-REC market is still developing and in a state of flux. National regulations and internal political processes can affect the availability I-RECs, while weather patterns, policy changes, and geopolitical events can all affect the price of the certificates.
In 2022, I-RECs saw increasing prices. While future developments are hard to predict, Ecohz' sourcing team monitors the market constantly to provide our customers with the most cost-effective solution available.
Who regulates I-RECs?
The International REC Standard, a not-for-profit association, governs all I-REC operations. It aims to empower electricity buyers to make renewable consumption choices globally. The I-REC Standard does not have a role in the buying and selling of renewable electricity but facilitates trade among consumers, electricity suppliers, electricity generators and national governments.
Contact us if you are interested in renewable electricity documented with I-RECs.
WEBINAR: The rising trends in the global renewable energy market
In June 2022 we held a 30 minutes webinar presenting renewable energy options available to companies around the globe. Our advisors outlined developments and trends in the I-REC market and gave an overview of new countries made available for I-REC purchase.
Are you a power generator wishing to sell certificates? Reach out to our Global Markets Team.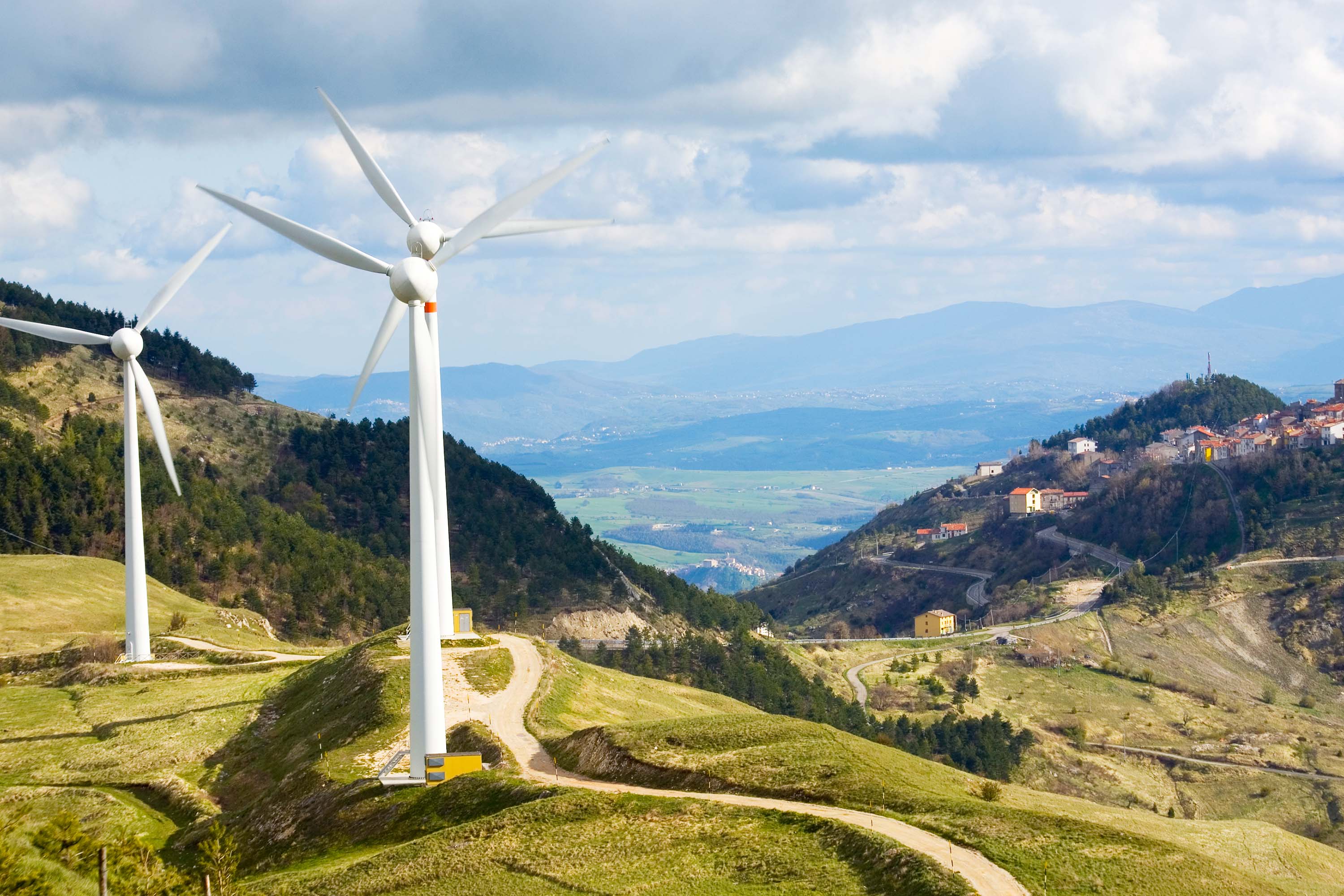 Ecohz helps renewable electricity producers optimise the value of their EACs in international markets. We provide framework agreements and portfolio management services to drive demand and revenue. Read more...
Examples of renewable power plants
It is now possible to buy electricity from renewable sources documented with I-RECs in an increasing number of countries around the globe.
Ecohz offers a range of products that multiply the positive effects of EACs. Our products guarantee renewable energy production follows strict environmental guidelines and channel investments into added renewable capacity.
Sources
Ecohz products

Meets latest environmental EU standards – protects rivers, flora and fauna.

The electricity comes from a producer with current capital investments in new capacity.

The renewable energy consumption is matched with the production from the same period.
Power plants
Consume renewable electricity that meets rigorous environmental regulations. International organisations award these badges to power plants that respect ecosystems and raise funds for new renewable energy projects.