Peace Renewable Energy Credits (P-RECs)
Energy Peace Partners (EPP) developed Peace Renewable Energy Certificates (P-REC) to channel investments in renewable energy to climate-vulnerable areas affected by political instability and conflict risk. P-RECs allow companies to prove clean energy consumption, while creating a much wider positive social impact.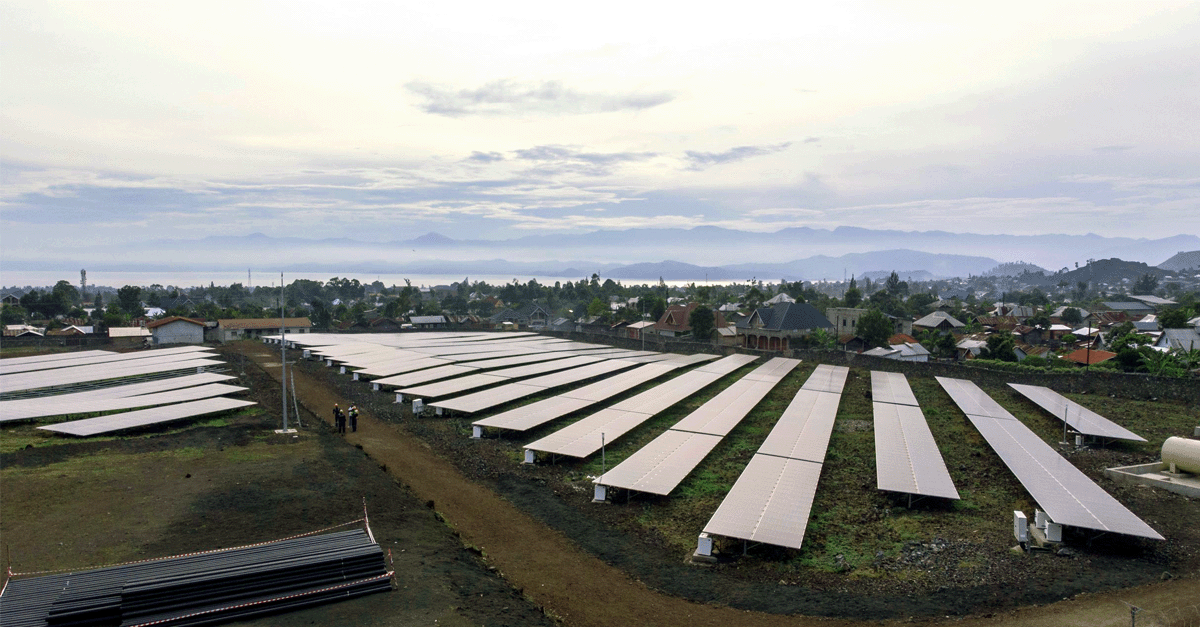 P-RECs are International Renewable Energy Certificates (I-RECs) with an impact label that guarantees additional social benefits. They account for 1 MWh of renewable electricity and state the origin – technology, place, and time of production – of that unit of energy, allowing buyers to track the source of clean power and its environmental qualities.
P-RECs are issued from small-scale facilities in conflict-prone countries where funds for investment in renewable energy are hard to obtain. They give renewable project developers an additional source of revenue while helping electrify communities where access to clean, reliable energy supplies is scarce.
How do P-RECs work?
P-RECs are issued and cancelled in the same registry as International Renewable Energy Certificates (I-RECs). They are aligned with corporate clean energy procurement standards, such as the RE100, and offer additional benefits that enable buyers to achieve social and environmental goals.
P-RECs allow your company to:
Document the consumption of renewables and reliably claim GHG emissions reduction in Scopes 2 and 3.
Trace the origin of electricity from clean energy installations.
Source renewable electricity from countries in Africa, Asia, and Latin America.
Comply with corporate environmental standards, such as the Greenhouse Gas Protocol, RE100, and CDP.
Contribute towards the UN Sustainable Development Goals (SDGs), particularly numbers 7 (Affordable and Clean Energy), 13 (Climate Action), and 16 (Peace, Justice, and Strong Institutions).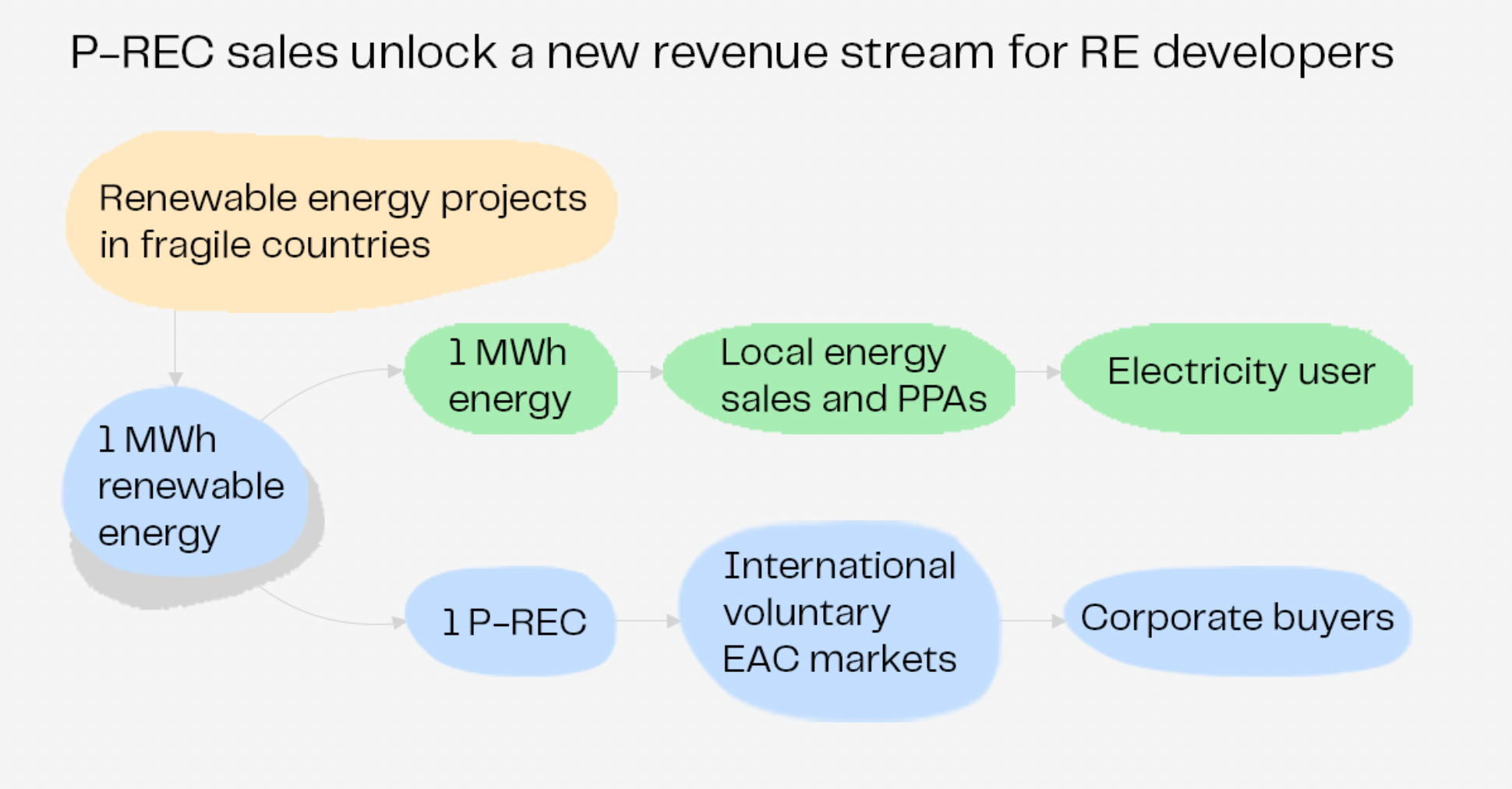 P-RECs projects
Renewable energy can produce positive social outcomes. From powering health or education facilities and improving night-time safety to creating economic opportunities that discourage illicit endeavours, providing reliable energy supplies can transform local communities.
All P-RECs projects:
Are located in vulnerable areas where access to renewable energy, and electricity overall, is limited.
Generate additional benefits for the community, such as improved street lighting, electricity for domestic consumption, powering health facilities, etc.
Are off the public electricity grid and do not receive governmental support.
Have a strong additionality component. The projects are new and would not exist without financing form P-RECs.
P-RECs benefits
Purpose-driven procurement: P-RECs support new high impact projects that create renewable energy access in fragile countries as well as deliver co-benefits that provide the building blocks for greater peace and development.
Value chain decarbonization: P-RECs are a solution to cover the electricity use associated with global value chains.
Avoided emissions: P-RECs enable communities to reduce the use of diesel, coal, and charcoal, driving significant avoided emissions.
Purchaser-enabled procurement: P-RECs enable customers to provide funding for new distributed mini-grids and/or community projects like street lighting or hospital solar electrification.
Climate-related disclosure regulation: P-RECs offer companies a market instrument that they can use to provide evidence in financial disclosures about their emissions reductions and positive social impacts.
Who regulates P-RECs?
P-RECs are developed by Energy Peace Partners (EPP) and issued by the International REC Standard, the not-for-profit association that governs all I-REC operations.
The I-REC Standard empowers electricity buyers to make renewable consumption choices globally. It does not have a role in buying and selling renewable electricity. It facilitates trade among consumers, electricity generators, suppliers, and national governments.
Buying P-RECs with Ecohz
Ecohz can help you find the project that best aligns with your needs for energy procurement and social impact.
Our purchasing process follows four simple steps:
Based on your location and volume of consumption, we discuss how we can help you reach your renewable energy ambitions.

You receive an offer with a specific rate and expiry date. Upon acceptance, we secure the quoted price.

Once the offer has been accepted, we deliver a standardised contract.

We provide you with an invoice and documentation for reporting.
Contact us if you are interested in purchasing renewable electricity documented with P-RECs.
Why purchase P-RECs?
Buying P-RECs not only helps companies decarbonise their electricity consumption but elevates energy purchasing strategy beyond the megawatt by financing high-impact projects in target countries.
P-RECs are an effective way to integrate renewable energy into a global sustainability strategy and make businesses more attractive to investors, consumers, and talented employees. Currently, I-RECs are available in 11 countries in Africa, Asia and Latin America.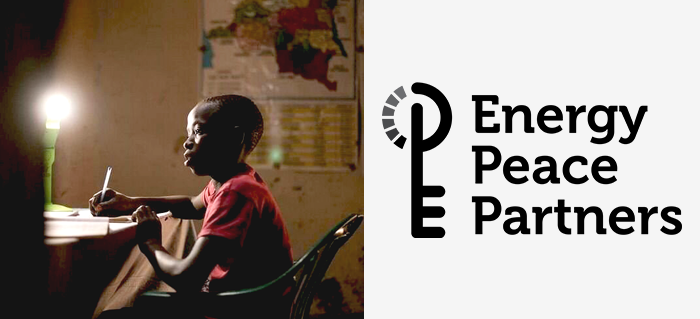 The price of P-RECs
The price of P-RECs can vary depending on the issuing project's characteristics and location. The cost of the certificates covers both the electricity consumption and the social benefits that energy purchases have in local communities.
Develop a project
P-RECs allow developers to monetise renewable energy from projects in vulnerable areas through a recognised market-based mechanism.
If you are an electricity producer interested in implementing a project that can issue P-RECs, get in touch with our team.
Do you want to know more about our products and services? Let's have a chat.
Get in touch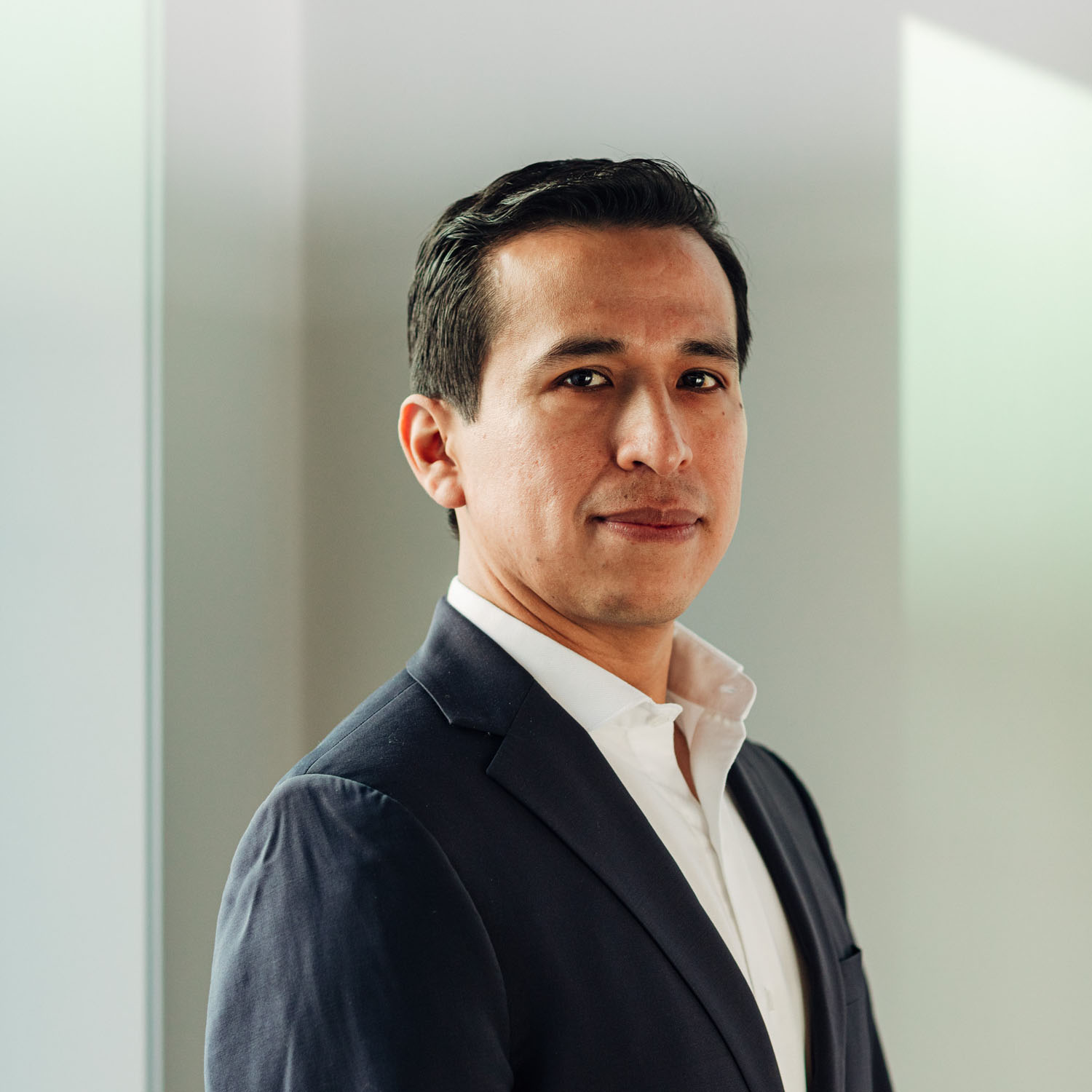 Arturo Sanchez
Senior Key Account Manager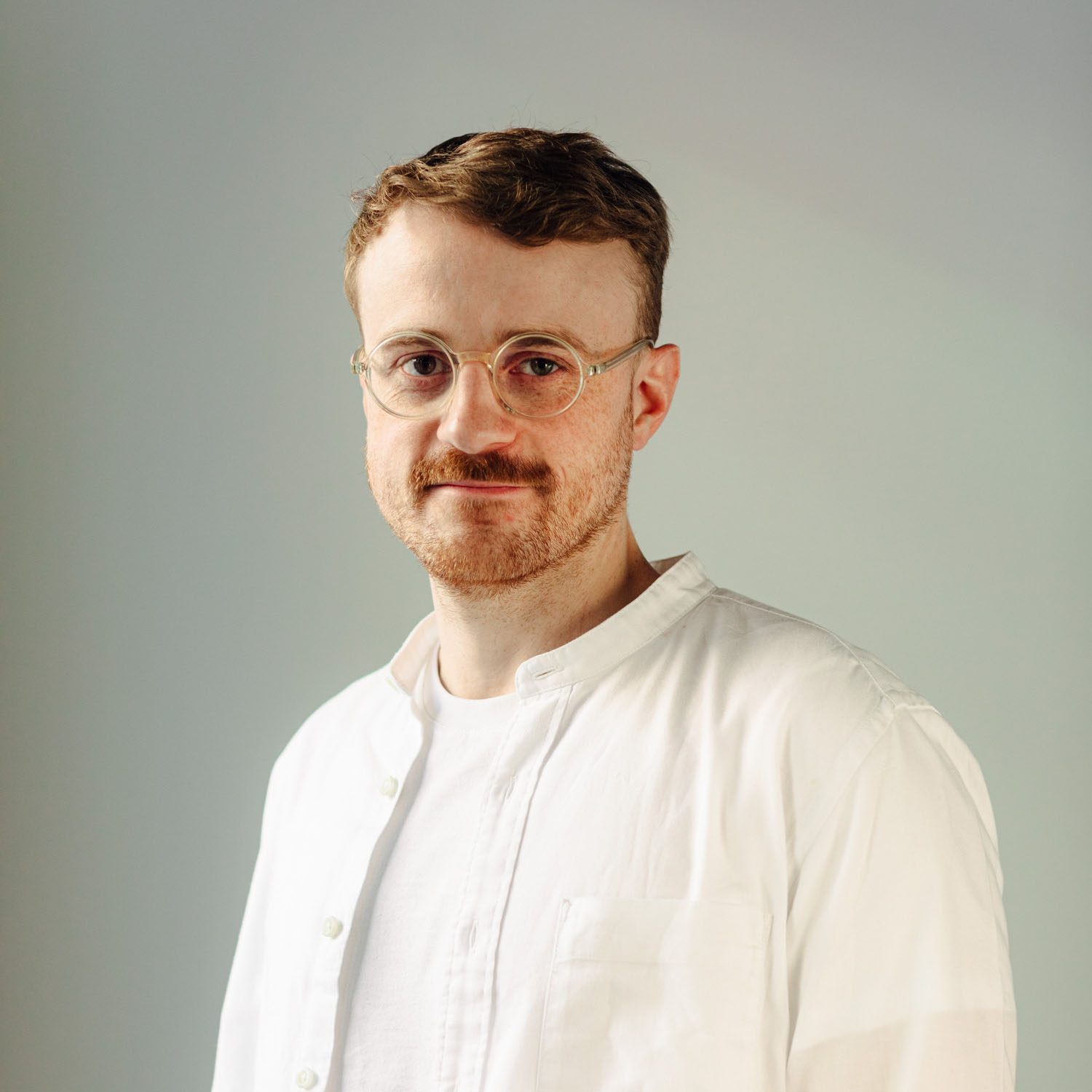 Adrien Mathys
Renewable Portfolio Manager
Get our latest news and insights to your inbox
Subscribe to our monthly newsletter to get first-hand market analysis and intelligence on sustainable solutions for your company.