PPA Advisory
Power Purchase Agreements (PPAs) guarantee stable electricity prices and support new renewable energy capacity. Ecohz' PPA Advisory ensures businesses get the most out of these contracts and guides companies every step of the way, from choosing the right project to negotiating terms that deliver on clean energy and financial targets.
What is a Power Purchase Agreement (PPA)?
A Power Purchase Agreement (PPA) is a contract wherein an electricity producer agrees to provide a consumer with a given volume of energy –typically through the public grid – at a stable price.
Typically signed for multi-year periods, PPAs guarantee the consumer –known as an off-taker– hedging against volatile energy markets. At the same time, they afford developers a steady, long-term source of income that makes new renewable energy projects, such as solar or wind parks, viable.
Off-takers can commit to purchasing the totality or a fraction of the volume produced by the chosen project. The delivery of renewable energy is documented with Energy Attribute Certificates (EACs) that allow consumers to report reduced Scope 2 emissions.
Types of PPAs
There is a variety of PPA models. Some focus on the physical delivery of energy or price hedging, while others emphasise location and additional clean energy capacity.
Based on the location:
Based on the delivery of energy:
Why should you consider a PPA?
PPAs secure cash flows for renewable energy projects. For off-takers, this results in energy supplies below market prices. In turn, PPAs lower the cost of financing for project builders and offer improved business opportunities.
Cost reduction

:

Consumers receive energy at low, stable prices while they reduce the cost of debt for project builders.




Risk management:

Steady income mitigates risk and attracts other sources of financing for new renewable capacity. Buyers enjoy fixed electricity prices for the duration of the contract.

Reduced carbon footprint:

Consumers replace fossil energy with clean power, slashing greenhouse gas emissions.




Additionality:

Secure financing makes renewable projects viable, directly contributing to new capacity that would not exist otherwise.
The modules of the PPA Advisory
Ecohz makes PPAs more accessible for your organisation. We identify relevant projects, evaluate their quality, quantify the financials, and assess risks to secure the deal structure best suited for your business.
1. Pre-study



We discuss your current strategy and emissions profile to understand where you stand and your goals.
2. Market analysis



We provide a complete market overview of your geographical location, including regulations and risk analyses.
3. Project evaluation



Based on your needs and targets, we produce a list of potential projects that fit your requirements.
4. Term sheet negotiation



We guide you through negotiations with producers and ensure that contracts tick all your specifications.
Verification and EACs management



We support you with the paperwork related to your contract. We take care of invoicing and monitoring the project's performance. Also, we manage all incoming EACs, cancelling certificates on your behalf and producing documentation for reporting.
The impact of PPAs
At Ecohz, we believe the best solution for your business can also have the highest possible impact. Combining your support of newbuilt renewable energy capacity with Energy Attribute Certificates results in tangible climate action aligned with long-term business needs.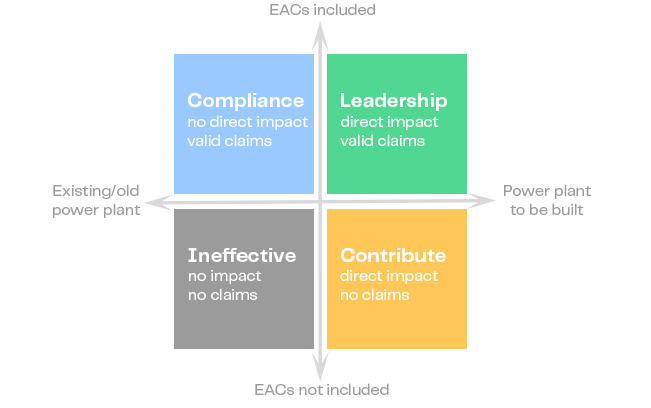 Why Ecohz
We simplify how companies use a suite of sustainability solutions and walk with you every step of the way to tailor PPAs to your goals.
Our advisors conduct personalised assessments and provide individual counsel to each of our clients, putting our extensive know-how at your disposal and breaking complexity into manageable tasks.
Renewables in the energy mix contribute to SDG 7 and 13.
Please use the "Get in touch" link in the right column. Our team is ready to engage and go deeper into PPA related questions or interests you may have.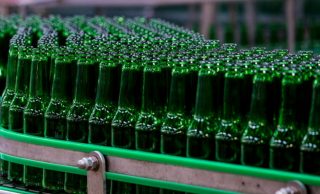 As part of the Power Purchase Agreement (PPA) concluded in 2019, the construction of the Lech Nowy Staw wind farm has started. Read more …