There are thousands of robust and attractive renewable projects in Europe that are lacking financing. Often missing is a thin top-financing layer that would make the project bankable.
In parallel, the international business sector is rapidly experiencing an almost perplexing awakening – jointly moving down a path toward 100 % renewable use – in all operations, across all continents. Access to clean, renewable power is soon becoming an absolute demand – and an impatient business sector is creating pressure on both local policy makers and traditional energy providers.
So, while a fast-growing number of international companies are moving to purchase renewable power, tracked and documented according to international standards like Guarantees of Origin (GO), REC and I-REC, many also look for ways to contribute actively in producing more clean power.
Ecohz has developed the product GO², that use GO revenue from renewable purchases to top-finance selected solar, wind, bio or hydro projects – thus bringing these projects to completion, and allowing new renewable power to reach the European grid – sooner.
GO2 is a proven concept. The first two power plants – top-financed with GO²– are finished, and set to deliver new green power, while more projects are in the pipeline.
RE100 member top-finances new wind farm in Sweden through GO²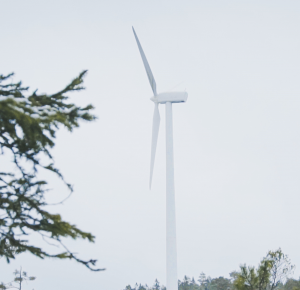 In December the Tågeröd wind farm in Sweden started to generate electricity, supplying clean power to the local grid. H&M group has contributed to the construction of four new wind turbines, providing top-financing through the purchase of Ecohz GO². These four wind turbines will produce electricity for nearly 2,000 households in Sweden. "Adding new renewable energy sources was previously only possible through more complex investments in on-site power projects. Tågeröd is an example of how companies can consume and contribute to renewable energy production without committing to major infrastructure investments. The world will need more renewable energy in the future and business leadership, like H&M has shown, is essential to make this happen," says Tom Lindberg, CEO at Ecohz
"Our four wind turbines would not be producing electricity today if it was not for H&M and Ecohz GO²"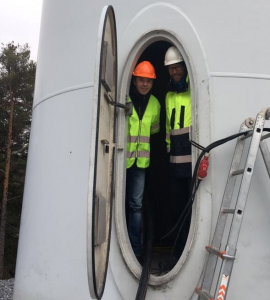 Waros Energi – a renewable energy company that produce electricity from used and reinstalled wind turbines were short 5-10% of the financing needed to build the Tågeröd wind farm, "There was a gap between our own equity and what the bank could offer. The bank would only lend us the money required, if we could raise the gap between our equity and the loan. So we were looking for alternative ways to finance the project," says Petter Elmstedt, CEO of Waros.
"Building Tågeröd is symbolic for the whole renewable energy industry – it is a new way of financing renewable energy projects," says Elmstedt before pausing. "Our windmills would not be producing electricity today if it was not for H&M's bold commitment and Ecohz GO2.. We are so proud to have such a global brand, known for its values, supporting us."
The Ecohz Renewable Energy Foundation is constantly on the lookout for European renewable energy projects that are close to being realised, with completed project plans and required government approvals, but with a shortage in financing.
The first GO² project was wind, the second hydro and now Ecohz is looking for solar projects in Europe.
To qualify for financing, a project needs to fulfil the following list of criteria:
Top-up financing, max 15% of CAPEX
Main financing must be in place
Grid connection is approved
Size of financing: 50,000 – 500,000 € (initial phase)
European country part of the Guarantees of Origin scheme
Ecohz Renewable Energy Foundation primarily chooses projects that would not be realized today without contribution from GO².
If you are solar power project developer or cooperative/municipality with a project that need 5-15% top-financing contact us!