Supply Chain Portal
Increasingly companies are setting Scope 3 emissions reduction targets, but still struggle with how to engage their suppliers to mirror those targets.

To help companies overcome that challenge and facilitate supplier alignment Ecohz has developed a Supply Chain Program that allows you to efficiently work renewables into your supply chain.
A digital platform enables you to involve your global suppliers easy access to renewable energy with Energy Attribute Certificates (EACs).
Achieve zero emission electricity related supply chain

Here is how Ecohz supports you in taking those crucial first steps
Configures, hosts and operates a portal facilitating your suppliers' access to renewable energy
Handles information flow and transactions directly with your suppliers
Educates procurement teams about benefits of switching to renewables
Provides documentation for your Greenhouse Gas Protocol Scope 3 reporting
The portal is customisable to fit your needs and currently available in English and Mandarin.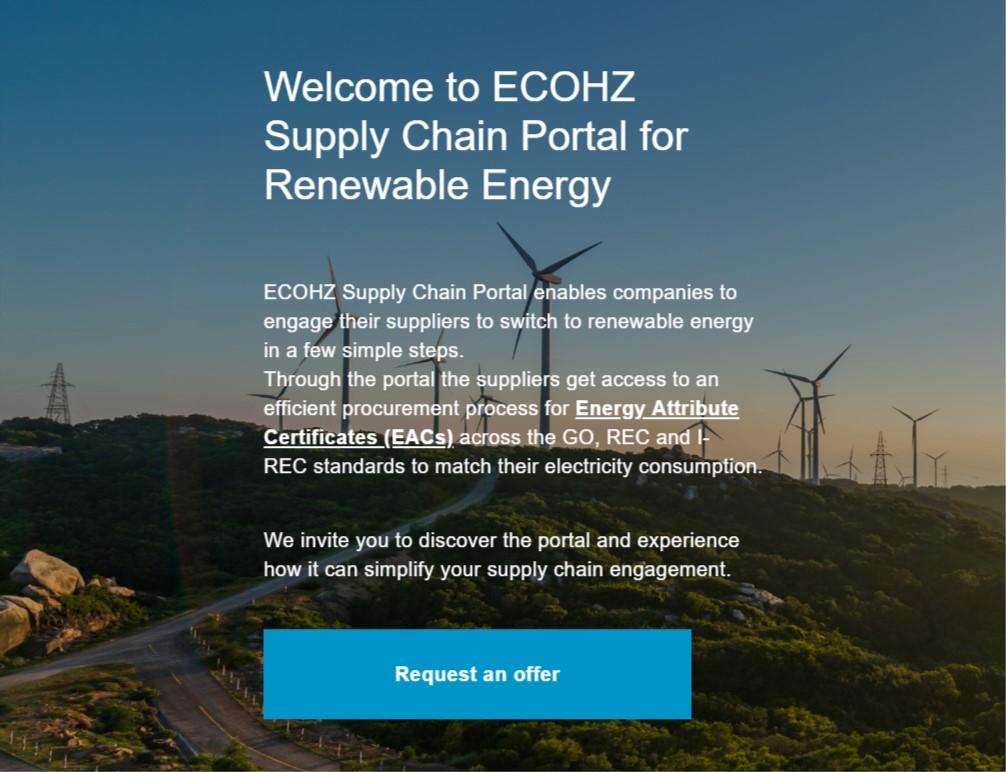 11x
Supply chain emissions are on average 11.4x higher than operational emissions (CDP, 2021)
The portal lowers barriers for companies to create impact rapidly. Now companies can invite their supply chain into a hassle-free procurement portal for renewable energy certificates.