W+
Purchase renewable energy and choose a project empowering women in developing countries. W+ is a certification label that measures impact on women's lives.
WOCAN created the W+TM Standard (W+) to measure the impact of projects on women's empowerment and accelerate investments in women's groups to increase their access to resources and capital, thus scaling up solutions to climate change, food security and poverty.
Focus Areas
W+ measures, quantifies and verifies projects' impact on women's empowerment in six areas: Time, Income & Assets, Leadership, Education & Knowledge, Health and Food security.
The measurement of progress on women's empowerment is verified by an external auditor, and results in W+ units, a quantifiable and realized improvement in a woman's life. Individuals, companies and investors can buy W+ units, with the guarantee that their purchase supports projects that empower women. In addition, the sale of W+ units generate revenue that is shared with women in project communities, through benefit sharing mechanisms required by the Standard and agreed upon with the project developer. Women can use this additional revenue as they see best fit to address their needs and opportunities.
Renewable energy with W+ = zero electricity emissions + improvement in women's life
Companies can combine renewable energy documented with Energy Attribute Certificates (EACs) with W+ and support a project empowering women in developing countries. ECOHZ is collaborating with ACWA Power on CSR projects in Morocco and South Africa. Purchasing I-RECs with W+ from ACWA's power plants guarantees that more than 75% of the W+ unit price goes directly to CSR projects for women.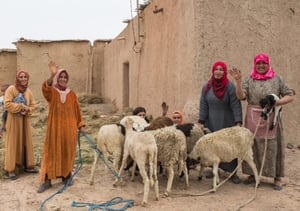 In Morrocco ACWA Power has a CSR project associated with Noor solar power plant – the world's largest concentrated solar plant project. The CSR project in the municipality of Ghassate in Morocco began implementation in 2016 with the objective to increase income and improve livelihoods of communities, in particular by supporting girls and women. The project aims to increase the income and employability of communities through agriculture, livestock & handicraft activities, the creation of cooperatives and to improve access to basic services such as education.
ACWA Power is also in process to certify a CSR project associated with Khalladi wind power plant in Morocco.
The CSR project in the South African Northern Cape Province is associated with Bokpoort solar power plant – one the most efficient solar plants in the world. The CSR project supports numerous community activities by providing solar lighting, clean water, adult education, food to disadvantaged community members, apprenticeships and jobs for women.
Purchase renewable energy documented with EACs and choose a project empowering women in developing countries. You can see the different W+ projects here. W+ provides robust means of measuring women's empowerment outcomes in ways that can be simply communicated.


Winner of UNFCCC
Momentum for Change Award 2016
Women for Results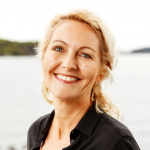 Director Marketing & Communication