There are real reasons for hope on the horizon – the quest for net zero
A vast majority of macro indicators relating to sustainability, climate reporting and energy transition are pointing in the right direction. An impressive number of countries and regions have already used the opportunity to increase their greenhouse gas emission reduction targets, many already by 2030. The EU has raised its target from 40 to 55 percent. China has also upped its targets for greenhouse gas emission cuts, while the USA has re-signed the Paris Agreement and increased its reduction target to 50 percent by 2030. But the race to reach Net Zero has just started and will intensify the coming years. Net zero is a state in which the anthropogenic greenhouse gases going into the atmosphere are balanced by anthropogenic removal from the atmosphere. COP26 in Glasgow in November will likely showcase countries, regions and businesses intensifying their quest to reach Net Zero.
Increased traction for a global resolve
While the pandemic has forced us to re-evaluate many accepted truths, the focus on climate change and the need for solutions has come into an ever-sharper focus. The response and discipline that we have seen around Covid-19 provide credence to the idea that people can come together to manage climate challenges. This is reflected in the way that most large businesses appear to be maintaining their ambitious sustainability goals, including a transition to renewable energy sources.
Ecohz has maintained a solid position – not only among market players and production partners, but also among leading international businesses. Although the notion of fighting climate change is simple, corporate buyers find the optimal solutions increasingly complex and difficult – primarily because there are so many options, alongside the requirement to move fast.
Complexity materialises on many levels:
Corporate buyers are expected to broaden their geographic scope to all corners of the world, where operations and related emissions exist. Not only is renewable power, documented with Energy Attribute Certificates (EACs), available in a growing list of markets across the globe, but initiatives to establish new market instruments for hydrogen, carbon, biogas and more, are maturing fast. These will continuously be added to an already comprehensive "menu of climate instruments".

The quest to secure corporate renewable Power Purchase Agreements (PPAs) is also expanding to new, more immature markets – beyond "the early adopters" in North America and Europe.

Choosing the optimal carbon solution can be a "strenuous" exercise. Only supporting projects that avoid future greenhouse emissions just doesn't cut it, consequently ensuring that selected carbon projects have a well-documented sequestration effect is critical to reaching a balanced state by 2050.

Companies must move beyond Scope 1 and Scope 2, therefore tackling Scope 3 and reducing emissions in companies' supply chain is imperative and increasingly expected by stakeholders. According to CDP, CO2 emissions related to companies' Scope 3 surpass companies' "own" emissions by a factor of 11. Solely ensuring access to renewable energy throughout supply chains can be a daunting task for many.

Future sourcing of renewable power will likely involve increased matching of consumption and production profiles. There are promising initiatives to better align EACs with actual power consumptions, enabled by more granular timestamping of the EACs. Such initiatives are supported by policy makers, corporate buyers, and market players. Moving from annual matching towards monthly, daily, hourly, or "real-time" is perceived as having a clear positive impact but does add yet another layer of complexity for corporate buyers.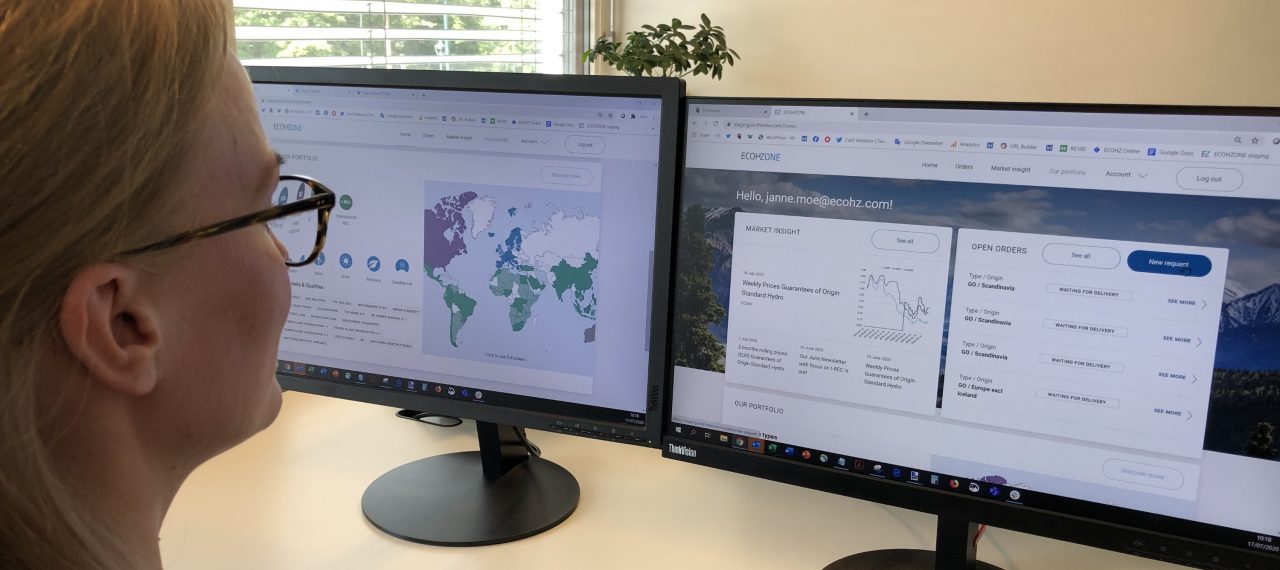 Simplifying complexity and smoothing the path to net zero
Ecohz has adopted an ambitious strategic agenda, aiming to be a leading force in the creation of better, more transparent, and cost-effective platforms for providing access to renewable energy. Ecohz is set on "simplifying complexity" for its valued partners and clients. We endeavour to provide a holistic approach that provides a more complete solution set and truly global coverage. As corporations increasingly commit to a Net Zero future, Ecohz strongly believes that providing our clients with easier, faster, and more cost-effective access to our collective insights and our solutions, will require a tailored suite of digital-based solutions and applications.
Therefore, Ecohz has continued to invest heavily in new IT infrastructure and digital solutions, throughout the pandemic period. Over the last three years, the company has established an outsourced team of dedicated IT architects, designers, and developers. Ecohz will continue to grow and develop its unique competence in-house – but will in parallel develop a set of new and customer-centric digital solutions with its team in Pivotic and Vector Software. The aim is to facilitate better, simpler, and more affordable access to documented renewable electricity and related instruments, while providing businesses with necessary advice and support throughout the purchasing and delivery process.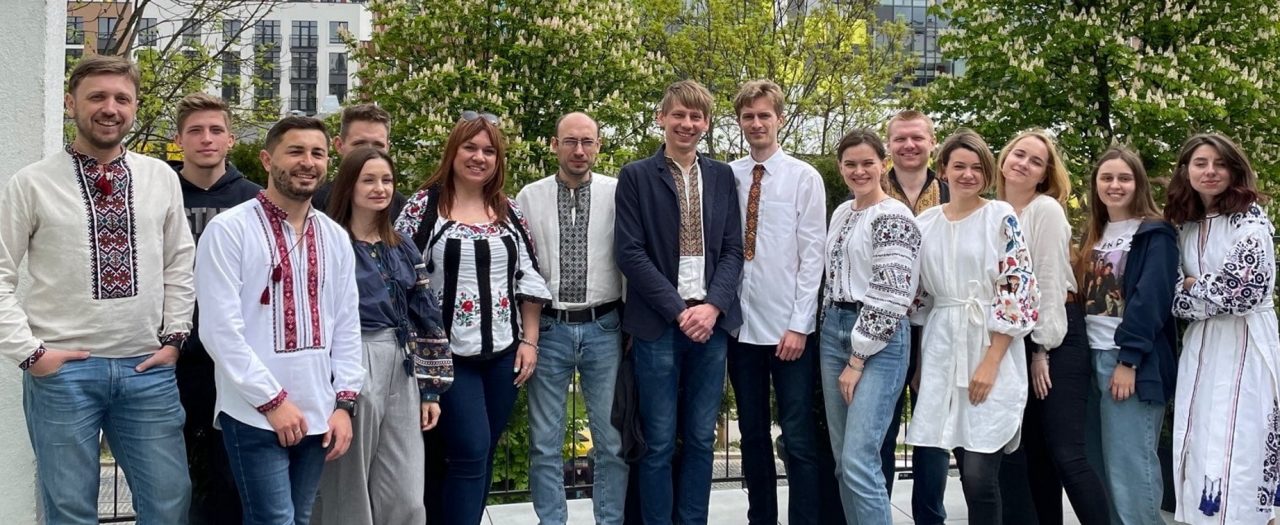 In Ecohz we feel bullish about the future. We truly believe we do an important job, for clients and partners, as well as for the climate. We enjoy working alongside clients who are motivated and excited to change their energy behaviour. We are confident we can bring true value to them through a dedicated organization with a unique skill set and a suite of new and tailored digital solutions.