RE100: the world's top companies committed to 100% renewable power
What is RE100?
RE100 is a global initiative organised by The Climate Group and CDP that comprises more than 400 influential corporates committed to 100% renewable electricity. Businesses all over the world can join the initiative and commit to procuring the totality of their electricity from renewable sources by a specified year. Strategies vary on how they plan to reach their targets.
Some companies are in a position to take a long-term industrial approach and provide capital and resources to build new off-site generation. Others are looking for long-term price hedging and opt for signing PPAs from renewable power plants. Regardless of the chosen solution, Energy Attribute Certificates (EACs) must be cancelled to document renewable consumption claims.
For most companies, buying unbundled EACs is the only available and accessible solution to reach renewable goals. Global EAC solutions for renewable claims are primarily Guarantees of Origin (GOs) in Europe, RECs in North America and International RECs (I-RECs) in a growing number of countries in Asia, Latin America and Africa.
Energy Attribute Certificates (EACs) by geographic region
Guarantees of Origin (GOs)
International RECs (I-RECs)
Renewable Energy Certificates (RECs)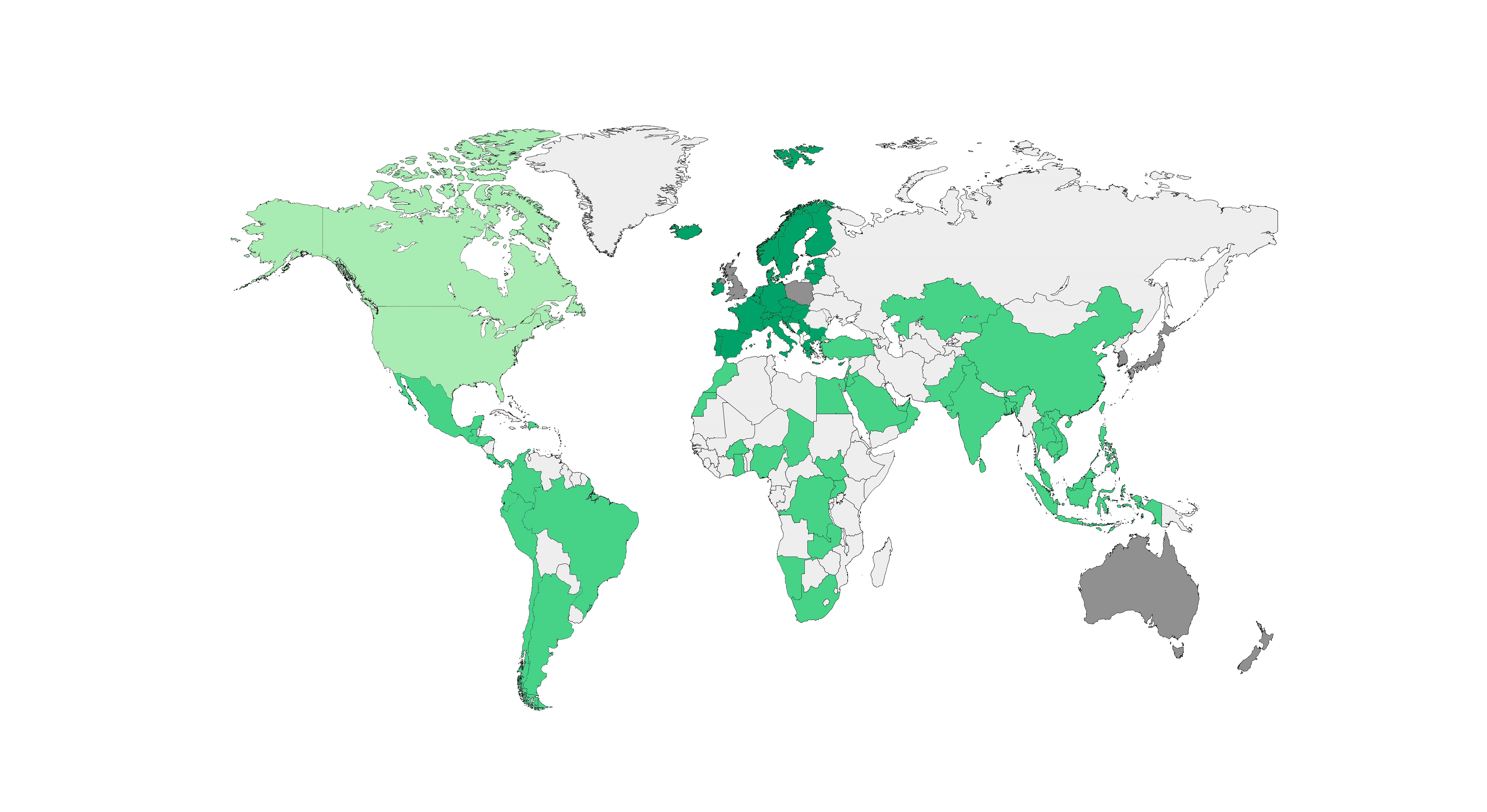 Map of countries Enlarge +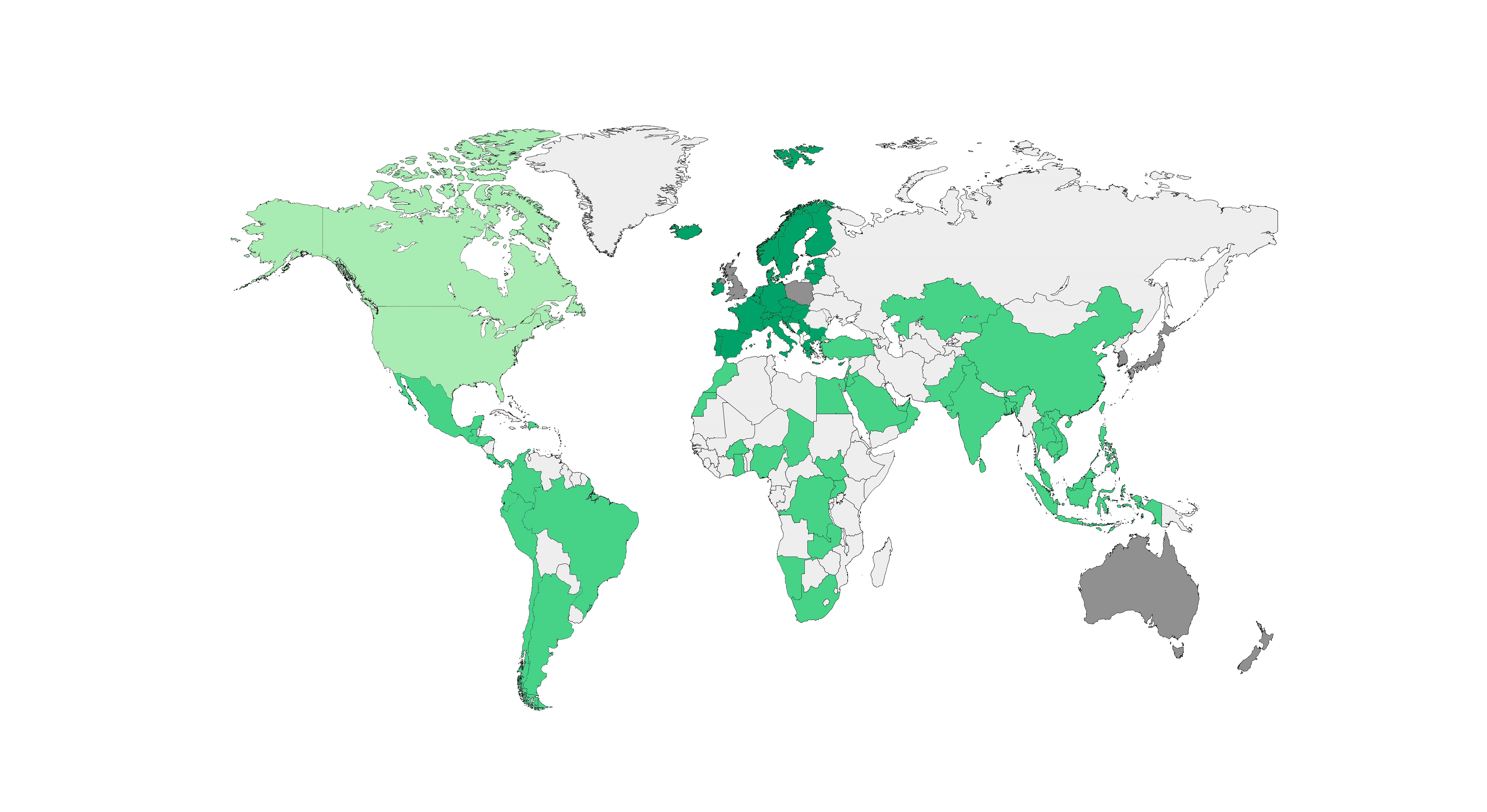 EU is the first to put Net Zero target into law
RE100 is working to massively increase demand for – and delivery of – renewable energy. More than 380 multinational businesses with combined revenue of US$6.6 trillion are now driving climate action on renewable power, electric transport, and smarter energy use in more than 175 markets worldwide. Collectively, they are creating demand for 420+ terawatt hours per year in renewable electricity – which is close to the consumption of the whole of France.
The member companies disclose their environmental data annually through CDP and RE100. The emissions associated with purchased electricity are categorized as Scope 2 in the Greenhouse Gas Protocol. RE100 published a technical briefing, showing companies how to accurately describe their usage and procurement of renewable electricity.
RE100 members commit to renewable electricity in their own operations, but a chain reaction is expected as RE100 members have raised the bar for their suppliers by encouraging them to set the same ambitious renewable targets.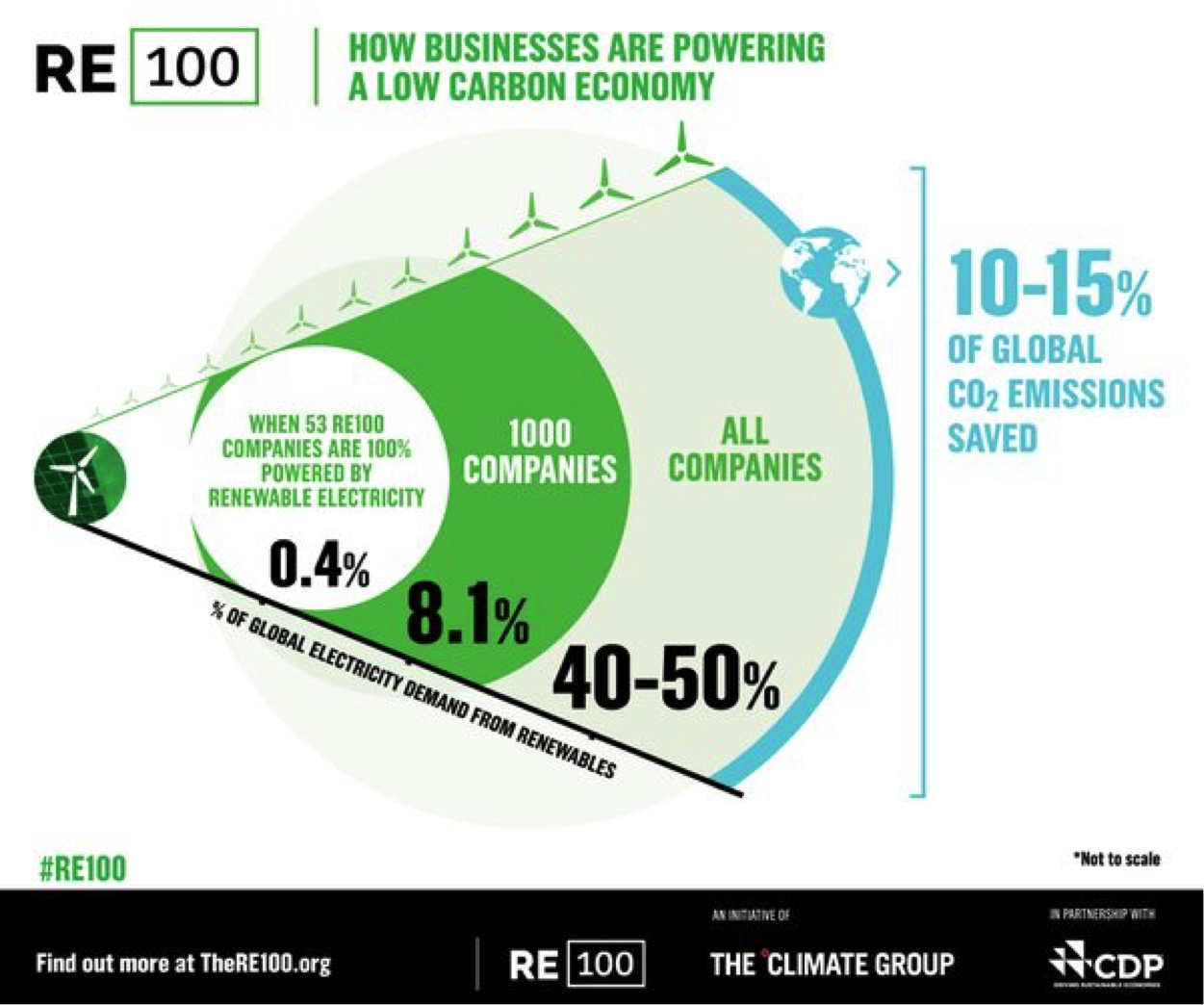 Companies increasingly purchase renewable electricity to claim the use of zero-emissions electricity and thereby reduce their carbon footprint.
Ecohz works with close to 20% of RE100 members and has developed a Supply Chain Portal that allows the companies to efficiently work renewables into their supply chain. Our expertise and 20 years of experience have attracted international corporate clients with sustainable goals, including BT, Tetra Pak, Signify, Carlsberg, H&M, KBN Bank, Unilever and many more.

Contact us for more information about renewable electricity procurement options adherent to good practices around the world or guidance on choosing, documenting and reporting.
Related content
RE100 tightens criteria for renewables
The RE100 raised its standards for renewable energy sources, and redefined European market boundaries.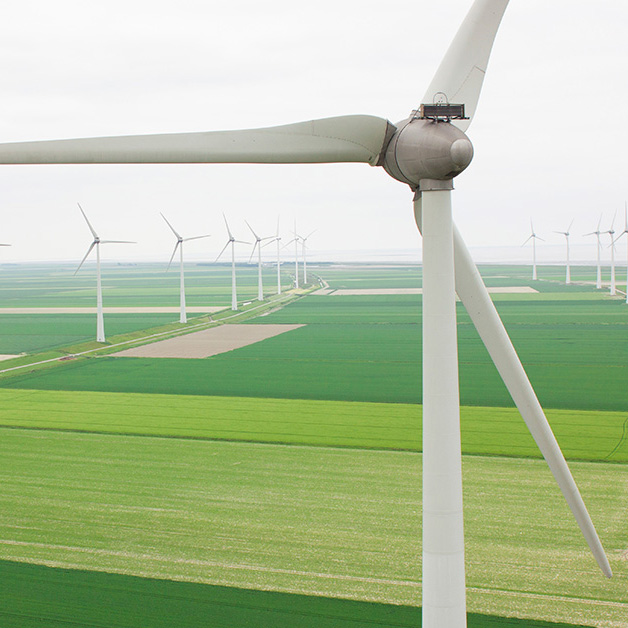 Do you want to know more about our products and services? Let's have a chat.
Get in touch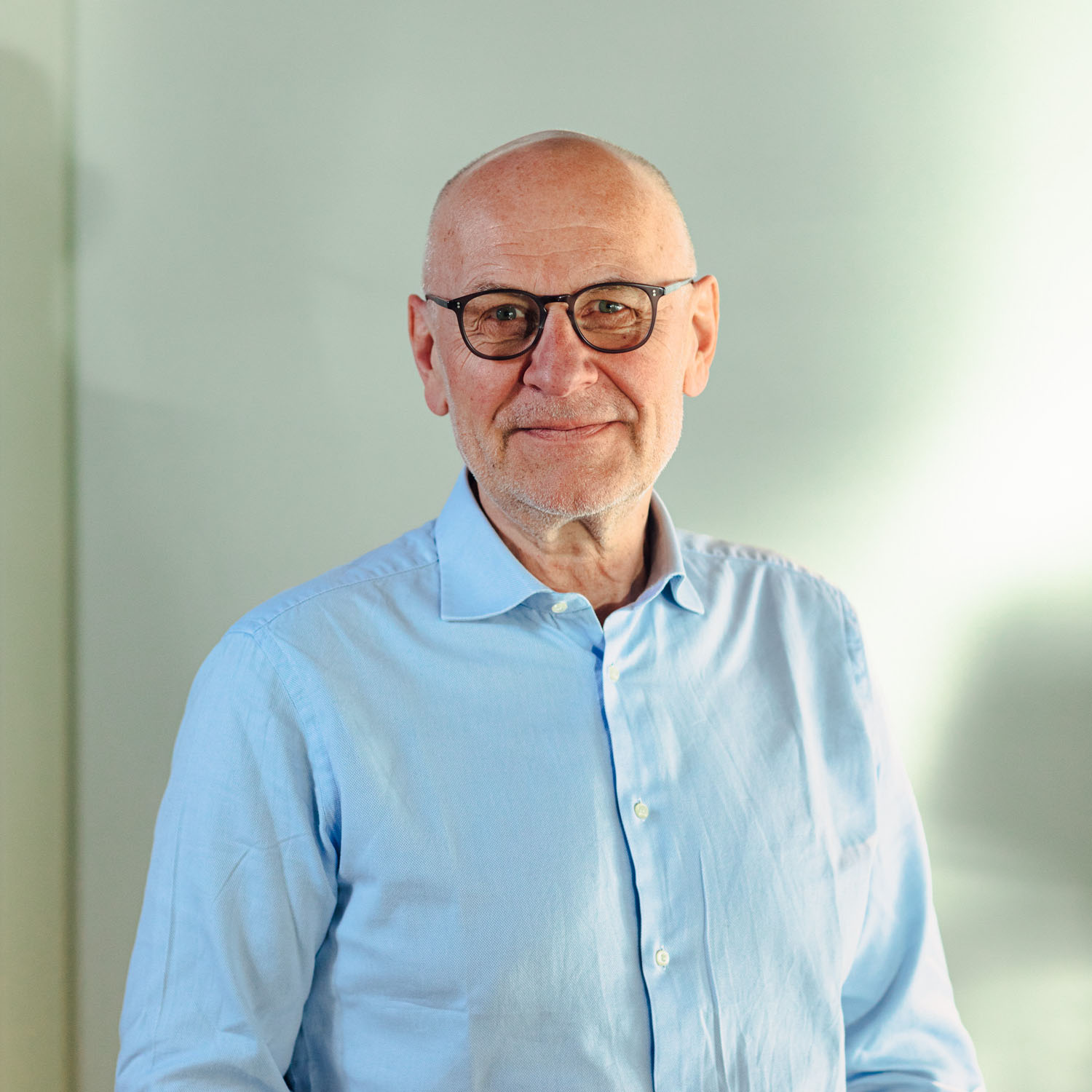 Preben Munch
Senior Director Sales & Solutions