So, is all hope lost? Clearly not!
The frontrunners on climate change mitigation include a number of dedicated corporate and NGO stakeholders. Among these NGOs, we find We Mean Business, RE100, Science Based Targets Initiative, CDP (including Supply Chain program), all engaging and cooperating with the corporate community to go further and faster. These combined efforts have the potential to strongly influence and eventually inverse the business-as-usual trajectory.
Indeed, the above-mentioned initiatives gather hundreds of companies committing to take concrete, quantifiable actions on climate change. Increasingly we see that climate change leaders also are industry performance leaders. This is illustrated in the report on Energy Transition & Profitability authored by Capgemini and The Climate Group/RE100. The study analysed 3,500 companies from eight main industry sectors including 122 members of RE100. In all sectors the RE100 members consistently outperformed their peers on financial KPIs.
Emissions in the supply chain are on average 5 times as high
Accelerating the transition to renewable power is central to reverse climate change. Thousands of companies act and are switching to renewables for their own electricity consumption. Recognising that emissions located in the supply chain are on average 5.5 times as high as those from direct operations, supply chain focus is increasing. Through the Science Based Targets Initiative (SBT) close to 500 companies now have supply chain reduction targets. CDP's Supply Chain has 115 program members with more than 11,000 suppliers engaged to take emission reduction actions.
Ecohz launches a Supply Chain Platform for Renewable Energy
Though these numbers have grown rapidly the past year, still only a small minority of companies currently have started supply chain programs. Many procurement organisations struggle with how to engage and motivate their suppliers to reduce emissions. Encouraged by the recognition that extensive cross-industry cooperation is necessary Ecohz is partnering with procurement organisations to help them overcome start-up challenges and reap the benefits of some low-hanging fruits. To that end Ecohz has set up, and hosts, a renewable energy portal that the suppliers can use to purchase Energy Attribute Certificates (EACs) across the GO, REC and I-REC standards to match their regional requirements. In coordination with our customer, Ecohz handles the information flow and transactions directly with the suppliers, thus considerably reducing the charge on the purchasing organisation and the load on their in-house resources.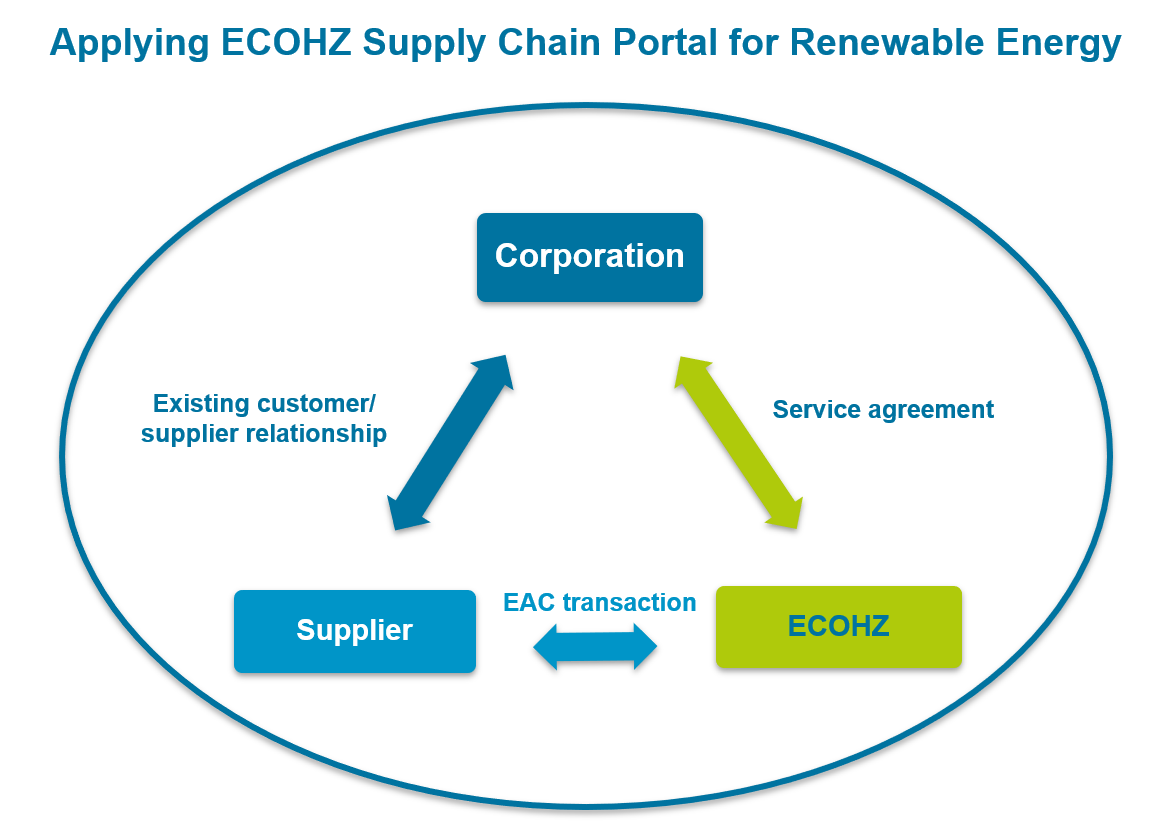 This includes training of our partner's procurement teams to increase their awareness and capacity to motivate the suppliers to migrate to renewable energy consumption, and prepare them for discussions with their suppliers. Ecohz also sets up webinar sessions introducing EACs to the suppliers, how the markets work, the benefits of switching to renewables and how they can easily and efficiently meet their customer's expectations through the Ecohz portal.
Today some pioneering leaders show the way. Now we lower the barriers for more companies to become smart followers and act with their suppliers – creating more impact more rapidly.
Changing Energy Behaviour – Ecohz' vision guides everything we do. Facilitating lower supply chain emissions for our existing and new customers adds weight to our commitment and accelerates our customers' sustainability results
.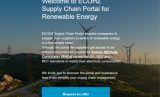 Contact Preben Munch for a log-in to discover the portal and experience how it can simplify your supply chain engagement.