CEO Tom Lindberg explains how Ecohz is adapting to address global challenges and how a stronger, more agile version of the company is positioning itself to help corporations achieve their sustainability targets. Voluntary action is accelerating, the marketplace is maturing, and joining the net zero race is no longer an option. The time is ripe for a change.
How is Ecohz evolving?
We have built decades of expertise in renewable electricity and documentation mechanisms. That is something Ecohz will continue to do. What is different now is that we are building a deeper, broader organisation to provide enhanced advisory services and taking a step closer to our clients. At the same time, we are building new digital platforms that facilitate access to our expertise and our suite of solutions.
We are launching new services, such as the comprehensive Net Zero Roadmap, that will allow Ecohz to give independent and specialised guidance with increased profoundness. We are also expanding our portfolio to include carbon credits and renewable fuels, building a more robust knowledge base. Simultaneously, we are establishing a permanent presence in the US with a new business unit that will further connect us with the American market. In the mid-term, we aim to have a more direct presence in other key geographies, including Asia.
International companies require a range of solutions at a global scale and expect a provider with a toolbox that is fit for the task. And while we are expanding our footprint, Ecohz will still be Ecohz. We are just going to be more; we are going to be better. We are building on our heritage and exploiting it to help our clients.
What prompted Ecohz to start this transition?
We surveyed how companies we have worked with perceive Ecohz, and we realised there are things they greatly value. Firstly, our deep understanding of the market. We have for years been trusted providers of documented renewable energy. We are now expanding to offer more extensive sustainability solutions.
Secondly, we are independent. Ecohz does not respond to investors, production units, or other vested interests, meaning we can be fully transparent when advising clients on decarbonisation strategies. Our core business is providing sustainability solutions, and we have no strings attached. That sets us apart and we intend to further capitalise on it.
Why shift gears now?
A decade ago, taking decisive climate action was something that only industry frontrunners were doing. Today, reducing emissions and reporting results is not only about taking a leadership position in your sector or doing something good for the planet ­­­–– it is becoming a hygiene factor. Yes, we still call actions to curb greenhouse emissions 'voluntary', but there is mounting pressure from internal and external stakeholders on companies to set credible targets, which impacts vast supply chains and creates in-sector obligations.
It is time to take a more substantial stake in a maturing market. Companies understand they must reduce their carbon emissions. Figuring out the optimal strategy is the tricky part.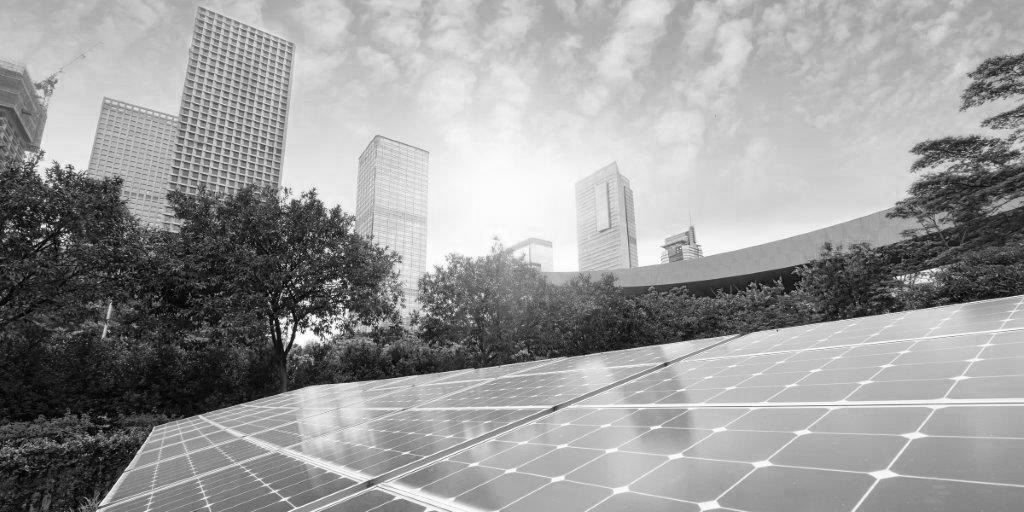 Why do companies need guidance in their net zero efforts?
Because it is a scary path! People know the endgame is reaching net zero, but they do not know exactly where the finish line is. Sometimes they do not know where to start either. And although the core of the issue may seem easy to understand –– we must curb CO2 emissions –– there is no one-size-fits-all solution. It is a complex problem that requires a great deal of insight.
Moreover, a lot of the solutions are industry specific. You cannot compare the processes of a power producer and a bank. Even within sectors, there are huge differences between companies. Ecohz acknowledges those particularities and crafts solutions that fit each company's business model, allowing them to grow and thrive.
How does the mission to customise sustainability solutions include Ecohz' new digital platforms?
We work in a fast-moving industry and strive to be at the vanguard. For us, however, digitalisation does not only entail developing tools but also constructing a tighter dialogue with our clients.
We are currently building digital platforms that streamline access to our variety of solutions and help corporates address their supply chain-related emissions. But more than that, our technology will provide businesses with first-hand insights, open channels for proposals and feedback, and make it easier to customise our offering. Clients will soon have access to a range of instruments that will boost their sustainability efforts and will receive personalised attention from our advisors.
What does Ecohz' new visual identity communicate?
Ecohz' rebranding is a clear signal that we are on the move. We are changing along with the market, building a new Ecohz that is sturdier, more dynamic, and more responsive.
Against an ever more pressing climate change backdrop, we are taking the complex task of decarbonising the corporate world and simplifying it to help global businesses reduce their emissions. We consider the individual traits of companies and offer them tailored sustainability solutions. Our new identity reflects that.
Moreover, this change has not happened overnight. It is a natural development point for us, and we are evolving without leaving anything behind. All the qualities that our clients value are still going to be there.
Such an evolution requires a dedicated group of people. How is Ecohz' team adapting to the company's new focus?
We are building a fantastic core group in Oslo and a new independent entity in the US, both with international talent and a great diversity mix. We have a team of 30 people from various parts of the world, and we are still growing.
Deeply knowledgeable people are joining Ecohz, helping us build competence in areas critical to our strategy. We are proud that our team mirrors our values and convictions. The blend of backgrounds, languages, and expertise is part of our strength and reflects our global perspective.