Contact us to meet at the fair to exchange news and views, discuss latest market developments, and learn more about innovative sustainability solutions!

We are looking forward to building new partnerships and meeting with our network of clients and providers.
You can find us in the Smart Energy Hall, stand 5-401.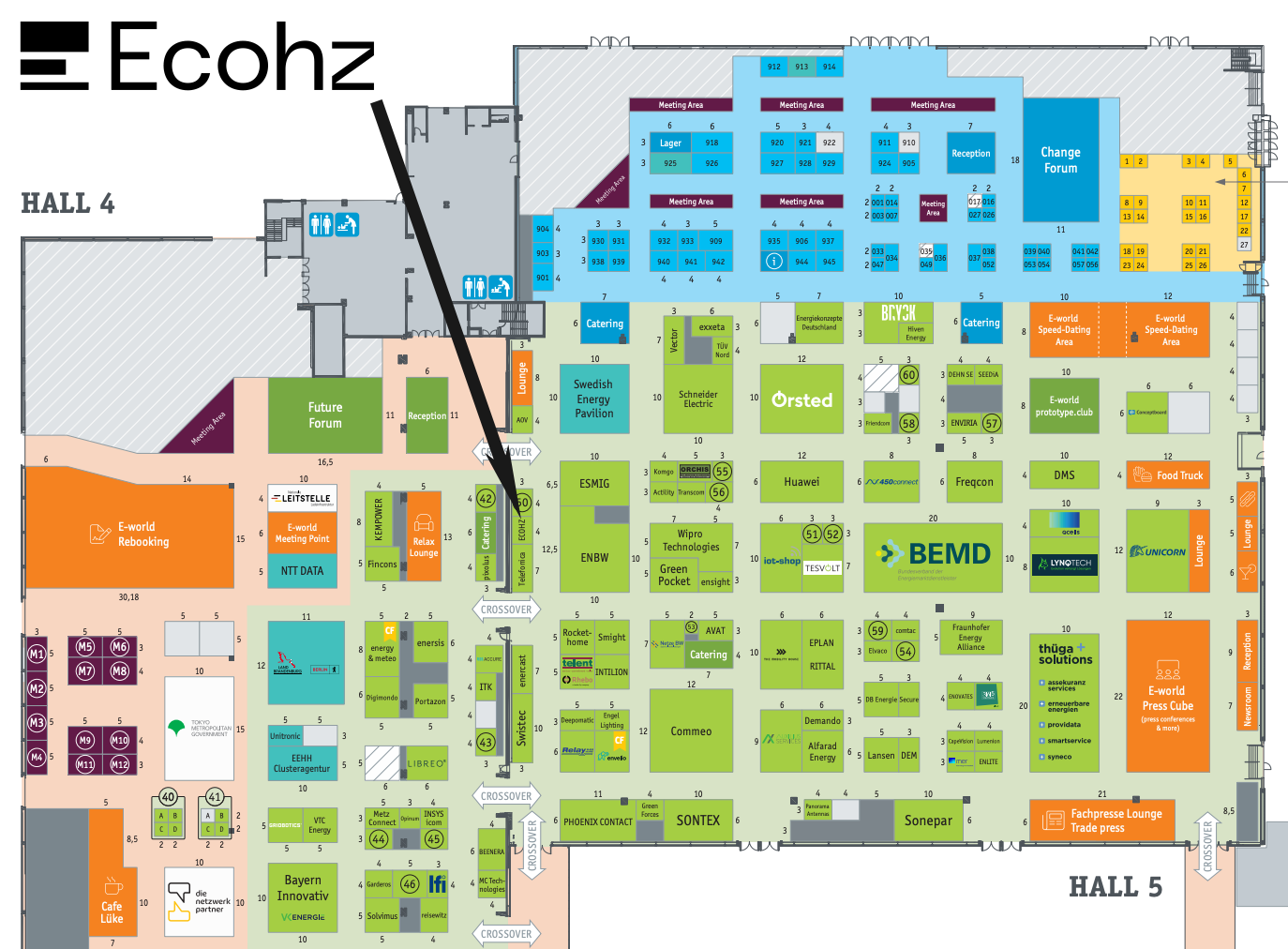 With a portfolio of more than 400 power plants across 6 continents, Ecohz delivers a range of global renewable electricity solutions – from EACs to PPA Advisory. We offer a wide variety of ecolabels and impact choices to suit customers' needs. Expanding beyond electricity solutions Ecohz provides green gas, carbon solutions and tailored Net Zero Roadmaps to reduce clients' operational and supply chain emissions.
We hope to see you soon! For more information or to book a meeting, please contact or team members:
Patrik Lerud, Senior Key Account Manager
John Ravlo, Director of Partner Sales
Marine Mouilleron, International Senior Originator
Erick Bottino, Senior Originator
Pia Halse, Sales Delivery Specialist