Contents
:
Selective buyers: how companies will navigate RE100's requirements

Embedded emissions and Europe's carbon borders

The rise of green hydrogen?

The time granularity dilemma

Updates to the Greenhouse Gas Protocol

Net zero roadmaps become a must
1. Selective buyers: how companies will navigate RE100's requirements In October 2022, the RE100, a coalition of global businesses committed to 100% renewable electricity, modified its technical criteria. The organisation introduced three changes: a new market boundary in the EU, a 15-year commissioning or re-commissioning age limit on renewable power plants, and proof of sustainability for hydropower and bioenergy.
The new rules, which enter into force on 1 January 2024, will reduce the pool of power plants available for companies wishing to meet the criteria. In Europe, for example, most hydropower plants will be ineligible. Reduced supply could affect the price of environmental commodities.
"Naturally, more specific requirements and increased demand can elevate the price of some Energy Attribute Certificates," says Line Riise Jensen, Chief Market Development Officer at Ecohz. "However, it is still uncertain how much and how fast these new requisites will impact the market."
RE100's criteria include a grandfathering clause, which excludes energy contracts with operational commencement dates before 1 January 2024 from meeting the 15-year age limit and the updated EU market boundary.
While some companies will want to comply with RE100's new requirements, others could take the opportunity to purchase cheaper EACs. Others yet might follow their criteria. "Some businesses already have purchasing guidelines, which are sometimes stricter than those of independents standards. We have to wait and see how supply and demand are affected," Line added.
Last year saw a highly volatile renewable energy market. In Europe, the price of Guarantees of Origin exceeded 9 EUR, an all-time high, and dropped abruptly by the end of the year. New rules could play on unstable market conditions
2. Embedded emissions and Europe's carbon borders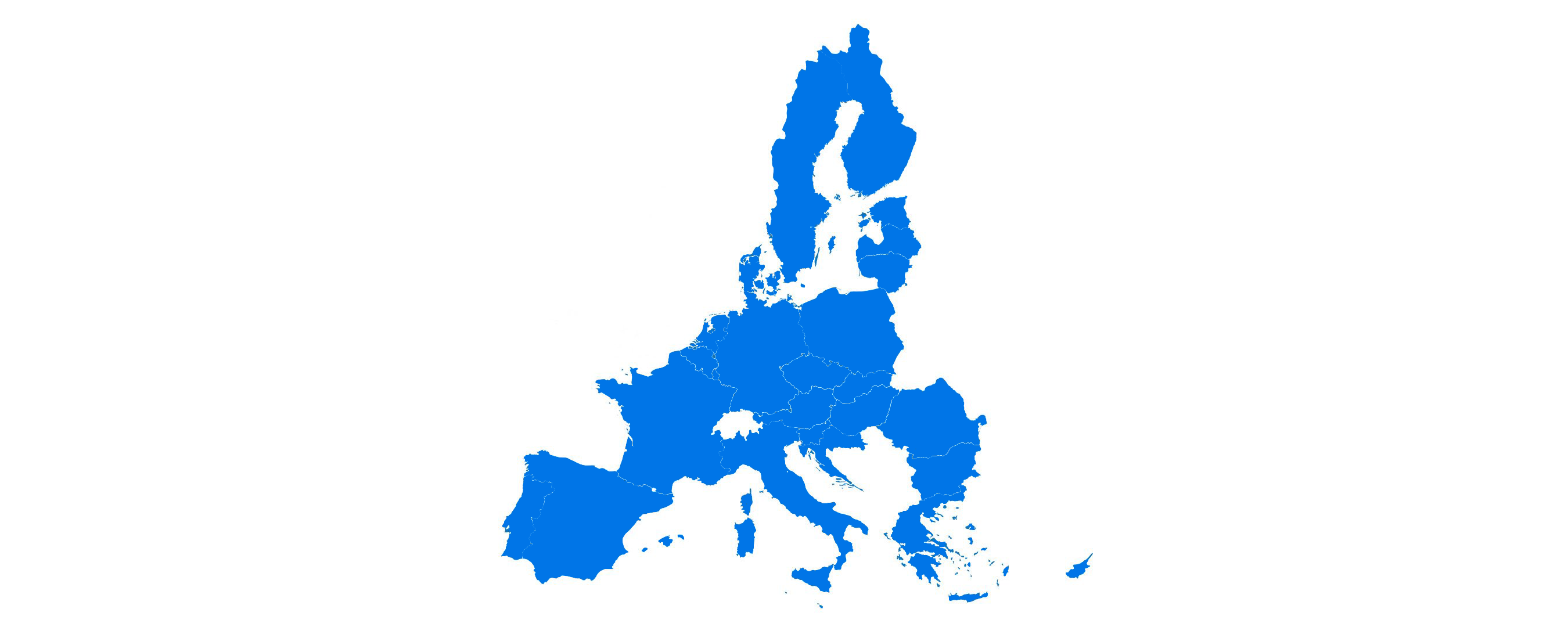 How much carbon is emitted making the products we buy? Industry and regulatory bodies are attempting to answer that question. While businesses are already working to cut emissions in their supply chains, the EU has reached a provisional agreement on its Carbon Border Adjustment Mechanism (CBAM), which will be gradually rolled out from 1 October 2023.
CBAM is a regulatory framework that puts a price on the carbon embedded in products imported into the EU based on the current price in the Emissions Trading System. It aims to protect European industries against carbon leakage to regions with less ambitious climate targets by taxing the GHG contributions of carbon-intensive sectors. The first products to fall within the scope of the new rules are iron and steel, cement, fertilisers, aluminium, electricity, and hydrogen (more on hydrogen in the next section).
Now the question is, how will the emissions of these products be measured and credibly reduced? Specific procedures for calculating embedded emissions are yet to be finalised. However, three mechanisms have been proposed: 1) country emissions factors, which consider the emissions of a country's entire grid; 2) sector-specific emissions, based on industry averages; 3) on-site audits, which measure emissions of individual producers.
Should CBAM opt for on-site audits, which seems likely as the other two options are impractically general and politically cumbersome, Energy Attribute Certificates (EACs) are the natural tool for reporting renewable energy consumption and, by extension, reduced emissions. EACs would also maximise compatibility with other EU legislation, such as the Fit-for-55 package and the Guarantees of Origin system.
Even before the legislation comes into force, companies are already using voluntary EACs to cut greenhouse gases embedded in their own products. "The trend seems primarily consumer-driven," Nils Holta, Ecohz Net Zero Advisor, considers. "If you inform people of the emissions embedded in the products and services they buy and verifiably reduce them, it gives you a competitive advantage. This is now being picked up on a political level, as in the case of the EU's CBAM."
3. The rise of green hydrogen?

Green hydrogen, the gas obtained by splitting water into its elements through renewable-powered electrolysis, is in its infancy. Producing it is infamously expensive, while regulations defining what makes it 'green' and how to document such greenness are lacking.
However, this renewable fuel is set to play a key role in decarbonising hard-to-electrify sectors. Det Norske Veritas, for example, expects hydrogen to be critical in cutting emissions of maritime transport and, to a lesser degree, aviation. Plunging costs of renewable energy, the organisation estimates, will make it more competitive, potentially causing a sharp increase in production this decade.
The EU's Carbon Border Adjustment Mechanism (see above) brings developments to the sector already in 2023. The legislative package considers hydrogen within its priority products, and although the mechanisms to report renewability are still in the works, they may include Energy Attribute Certificates to validate the origin of the electricity used in production.
Other EU legislative proposals and strategies, including REpowerEU and RED III, also emphasise the potential of hydrogen and, more broadly, renewable fuels of non-biological origin (RFNBOs) for short-term decarbonisation. Recently, RED II was updated via the Fit-for-55 Package, which includes "a target of 2.6% for RFNBOs in the renewable energy share of transport by 2030," a recent report by the Joint Research Center states.
A clear set of rules, which will kick in this October, is likely to boost the industry. Germany has already poured 900 million EUR into green hydrogen projects and entered agreements with Norway, to build a new hydrogen pipeline, and with Saudi Arabia, to escalate production and imports into Europe. Others might follow as more transparency encourages output and compels buyers to use green hydrogen for cutting emissions.

4. The time granularity dilemma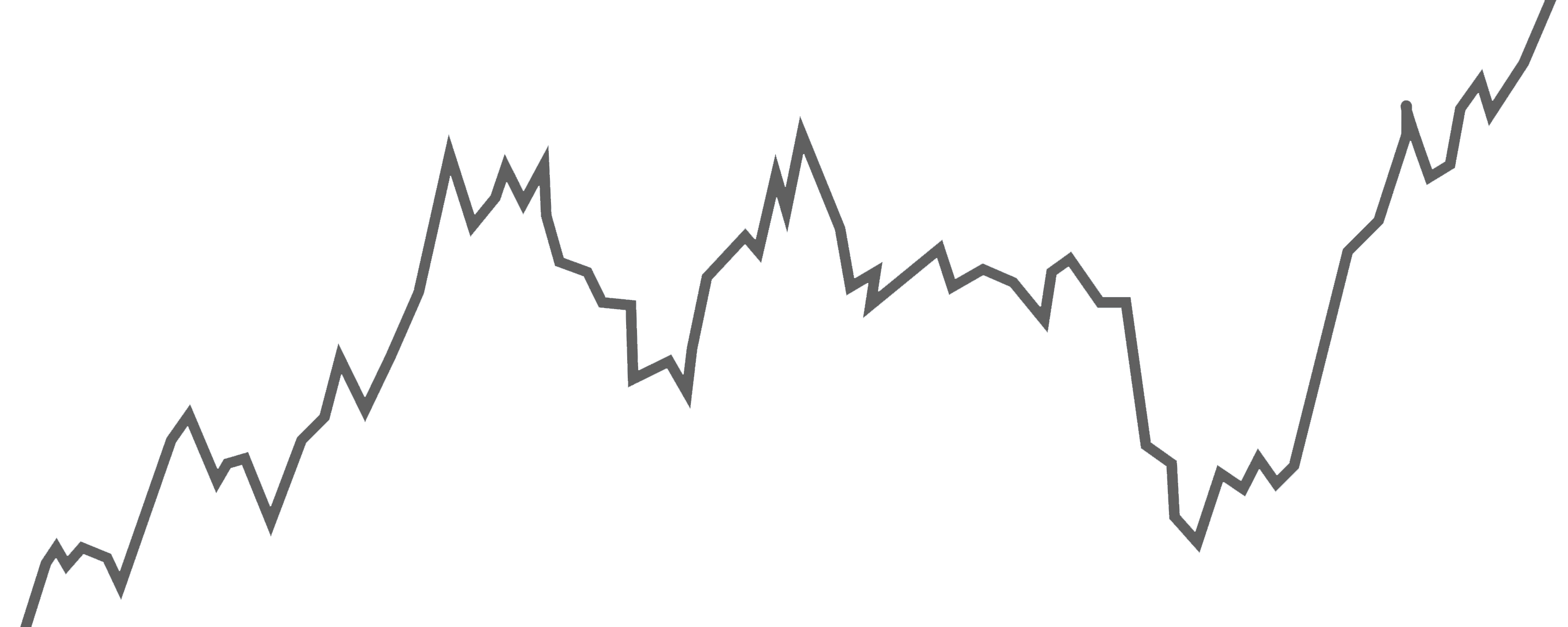 Matching renewable electricity consumption with production on an hourly basis –– around the clock. What is known in the business as granularity has been on the agenda for some time.
In 2021, the United Nations launched the 24/7 Carbon-free Energy Compact, "a set of principles and actions" that aim to ensure "every kilowatt-hour of electricity consumption is met with carbon-free electricity sources." Tech giants are also rushing to match usage and production as closely as possible, primarily through Power Purchase Agreements (PPAs).
The renewable energy market can expect increasing interest in granularity. But as the movement accelerates, more attention will be brought to its downsides, too.
While the needs and size of some Silicon Valley companies fit long-term PPAs, most other companies do not have that kind of predictable energy consumption. "By making 24/7 matching with bundled PPAs the new gold standards, we risk marginalising most companies," Ivar Munch Clausen, Director of Business Development at Ecohz, explains. "Moreover, multinational corporates rewriting the rulebook can benefit not only from their investment power but also from setting up contracts that prioritise their consumption above other PPA off-takers."
Maximising the positive impact of renewable energy matching hinges on enabling widespread participation. "When finer time granularity becomes an option, it is important to create systems accessible to as many companies as possible," Ivar continues. "It is the sum of the combined actions that will have the most impact on future development and the total reduction of emissions."
5. Updates to the Greenhouse Gas Protocol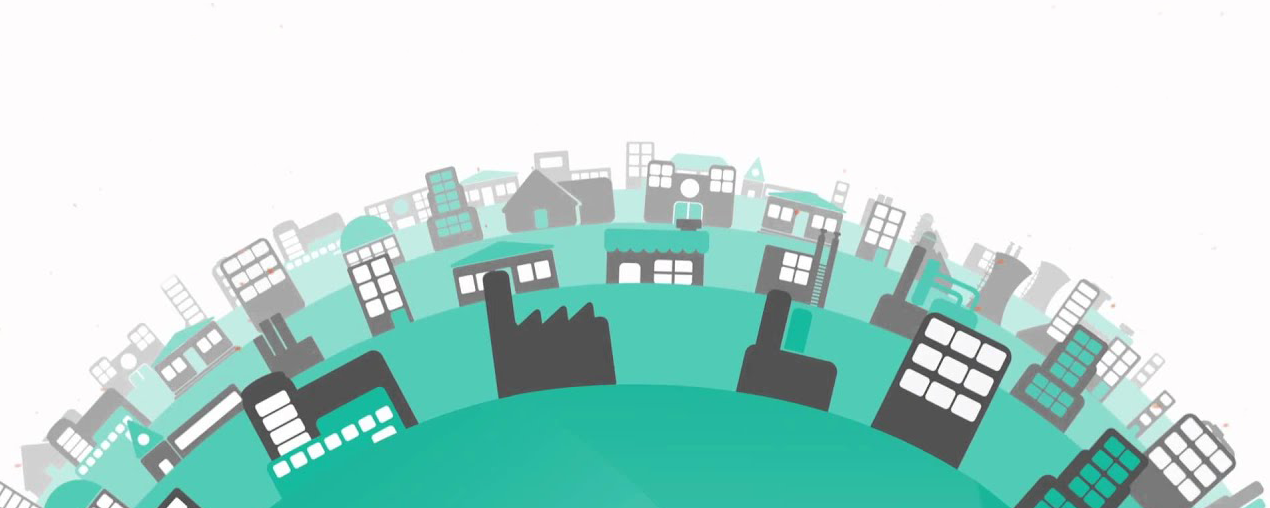 The Greenhouse Gas Protocol (GHG-P) has launched a public consultation to gather feedback from stakeholders before revising its Scope 2 guidance. One of the core questions in the consultation is the balance between the market-based method, which relies on Energy Attribute Certificates (EACs), and the location-based method, which considers the carbon content of the energy in the grid of a given territorial unit, like a country or a region. And while this is an open survey, there are concerns about the process.
Helsinki-based NGO EKOenergy released a statement raising several concerns, among them the equal participation of all relevant actors and the risk of undermining the successes of the market-based system.
"The market-based approach has enabled the involvement of many," reads a statement that highlights victories of the system, including the creation of the RE100, favourable policy developments, and adding new renewable energy capacity worldwide. "Without a market, many of the developments simply wouldn't have taken place," it affirms.
"Market-based reporting has made action possible across sectors," Ivar Munch Clausen, Director of Business Development at Echoz, says. "We think moving towards a system that favours location-based reporting would be a big step in the wrong direction."
In the current Scope 2 Guidance, recommendations for when to use each reporting system are ambiguous. Ecohz believes the document should clearly support market-based reporting when a credible market-based system exists in a region.
"To tackle the climate crisis, we need reliable and accessible systems that give the right incentives to all actors who take action," Ivar Munch Clausen, Director of Business Development at Echoz, adds. "We strongly believe in the ability of a well-functioning market to create and accelerate change."
The consultation closes on 14 March 2023, and Ecohz strongly encourages all interested parties to participate. The link to the survey can be found here. If you require assistance completing the survey, please contact Ivar Munch Clausen at ivar.clausen@ecohz.com.
6. Net zero roadmaps become a must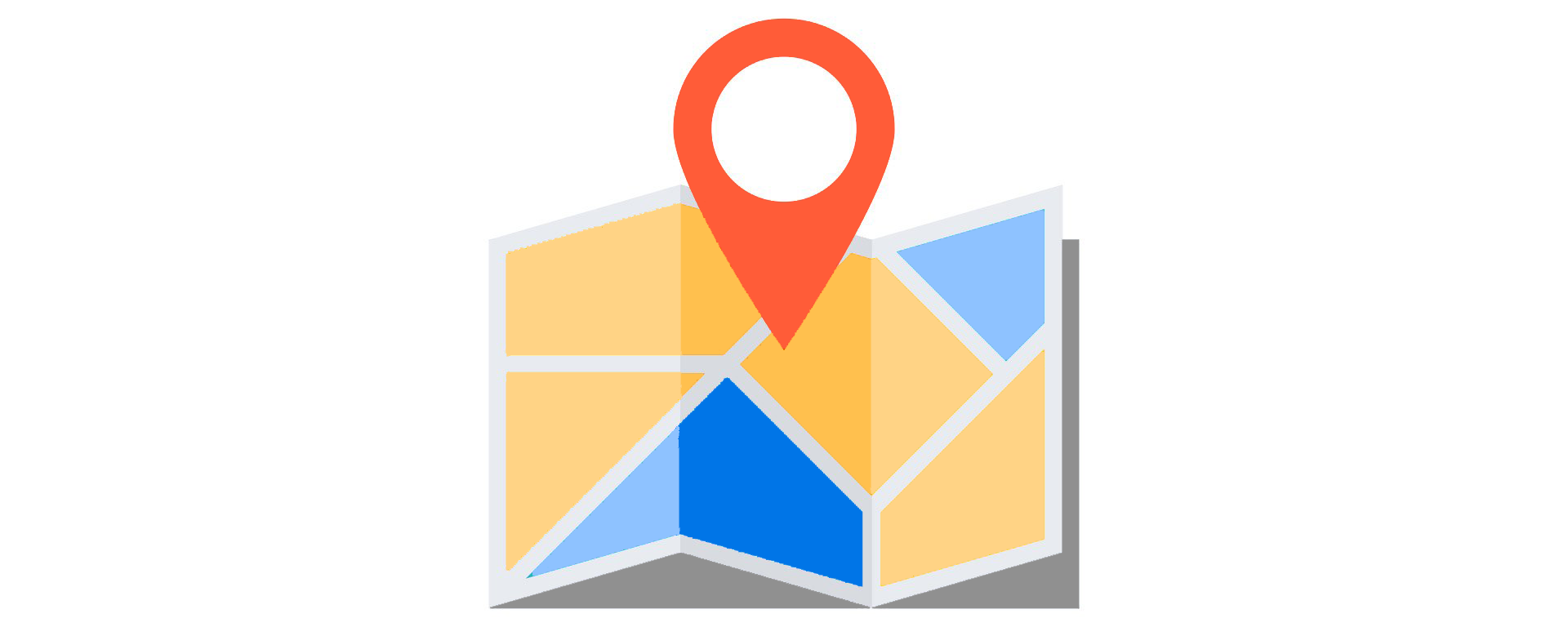 When planning to reach net zero, credibility is essential – and pressure is mounting on companies to follow solid roadmaps.
At COP27, The UN released a report titled Integrity Matters, which clamps down on weak climate promises and puts forwards ten recommendations to increase transparency and accountability of corporate net zero goals. Environmental NGO Stand.earth also published an analysis that found net zero pledges in the fashion industry to be deficient and unreliable. Meanwhile, Accenture found that only 8% of companies are on track to reaching net zero by 2050.
This year will see closer scrutiny of net zero targets, prompting companies to create detailed and verifiable plans to achieve them. These must include clear baselines and interim targets and limit carbon offsetting to residual emissions. The Science Based Targets initiative will continue to provide the most comprehensive guidelines to set robust goals and strategies.
As the urgency of action increases, auditing of climate plans will increase. Companies with climate ambitions will be wise to engage in vigorous decarbonisation and follow global standards that ensure real impact and improve business value in the process.