Wind power
Wind power has become increasingly common worldwide over the last decades. The production cost of wind turbines has decreased and the technology has rapidly evolved.
Buying Energy Attribute Certificates (EACs) from wind power guarantees that the renewable energy consumed is from this source.
Wind power production is typically divided into two main categories; based Onshore or Offshore.
Building and running wind farms benefit the local area through the use of local suppliers, contractors and workers. Better infrastructure makes the area more accessible to visitors and may help boost tourism.
Norwegians have historically used wind power for automating agriculture, pumping water on sailing ships and producing electricity. One of the first offshore wind turbines was Norwegian. It was used to supply electric light on Fridtjof Nansen's polar expedition ship, "Fram", from 1893 to 1896.
In 2020, cumulative grid-connected wind capacity reached 732 GW worldwide (698 GW onshore wind and 34 GW offshore wind) and wind power accounted for almost 6% of global electricity generation.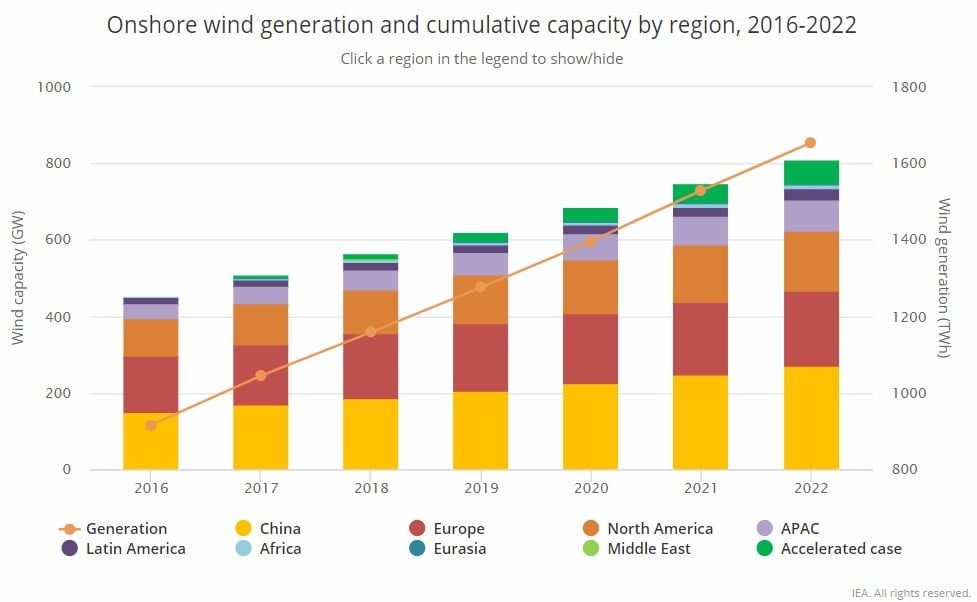 Onshore wind capacity is expected to grow by 323 GW in the next five years and reach almost 839 GW by 2023 according to IEA's Renewables 2018 forecast. China leads this growth followed the United States, Europe and India. As a result, onshore wind electricity generation would increase by nearly 65% globally over 2018-23.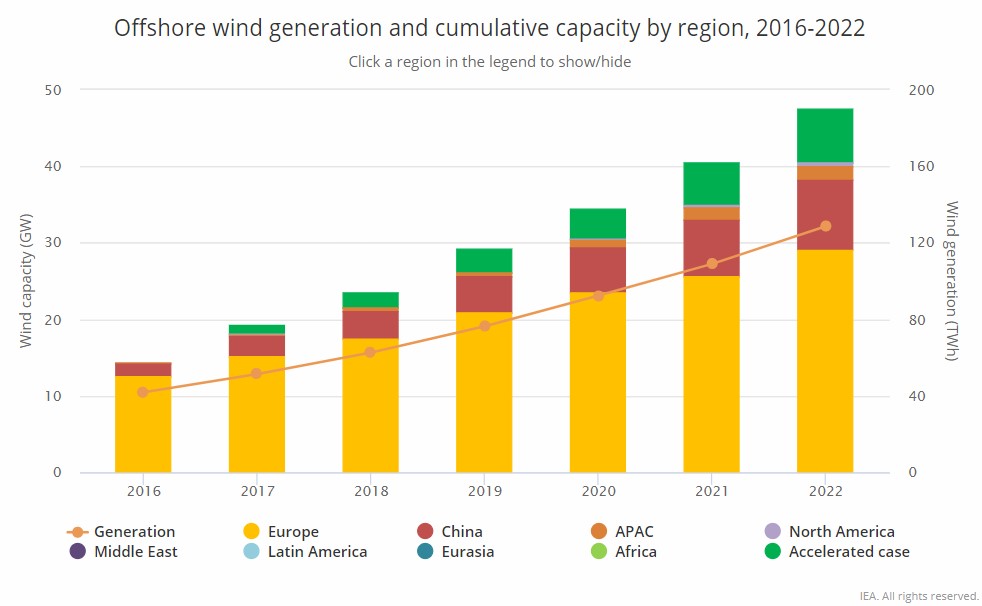 Offshore wind is also expected to grow rapidly. Deploying turbines in the sea takes advantage of better wind resources than at land-based sites. In 2020, global offshore wind capacity reached 32 GW. By 2023, global offshore wind cumulative capacity is expected to reach 52 GW. Deployment will be led by the European Union, Great Britain and China (IEA).
Any questions?
For more information contact:
Ecohz offers a range of products that multiply the positive effects of EACs. Our products guarantee renewable energy production follows strict environmental guidelines and channel investments into added renewable capacity.
Sources
Ecohz products

Meets latest environmental EU standards – protects rivers, flora and fauna.

The electricity comes from a producer with current capital investments in new capacity.

The renewable energy consumption is matched with the production from the same period.
Power plants
Consume renewable electricity that meets rigorous environmental regulations. International organisations award these badges to power plants that respect ecosystems and raise funds for new renewable energy projects.