Located close to Elbląg and the Baltic Sea, the wind farm is owned by a subsidiary of a German utility and is one of the newest wind parks in Poland. It became operational in 2021 with an installed capacity of 132 megawatts.
Ecohz can tailor PPAs to the buyers' needs. Contracts can cover either the totality or a part of the energy volume available which will be documented with Polish Guarantees of Origin.
Why sign a Power Purchase Agreement in Poland?
PPAs in Poland offer a rapid way to cut emissions significantly
Poland has the most carbon-intensive grid in Europe, with emissions calculated at 768g of CO2 equivalent per kilowatt hour. Only 27% of the energy produced in the country comes from renewable sources.
For corporate and industrial consumers, securing a PPA in Poland would significantly reduce their Scope 2 carbon emissions. According to the Greenhouse Gas Protocol (GHG-P), PPAs are one of the most impactful solutions for corporate decarbonisation, as they secure the long-term financial viability of renewable power plants.
Entering a PPA with a Polish on-shore wind farm would further incentivise clean power production in a country striving to boost renewables. As part of a deal between Warsaw and the European Union, Poland is also in the middle of a legislative process aiming to relax rules that hinder on-shore wind development.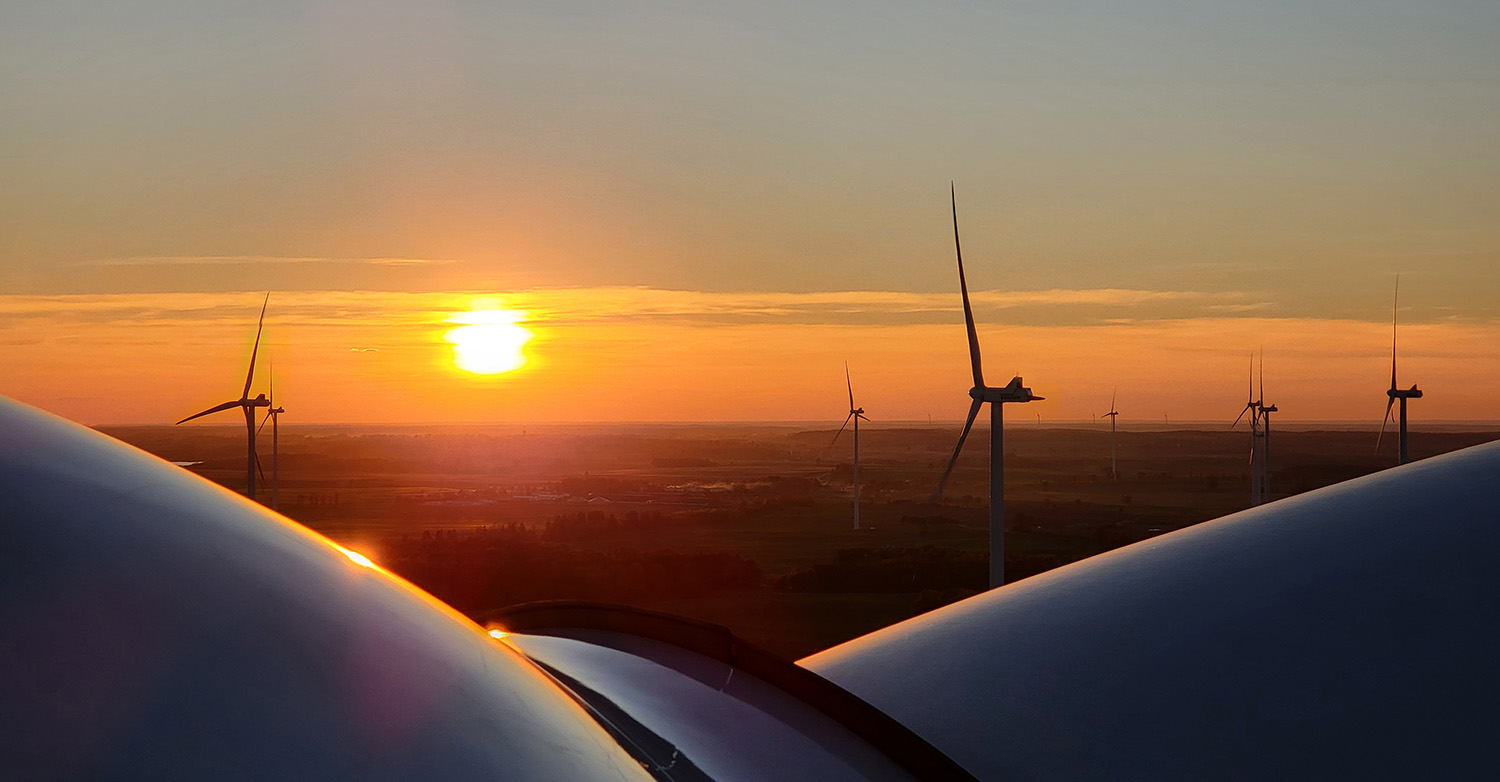 Price hedging in a vulnerable market
The carbon intensity of the Polish grid makes it prone to price spikes. This is due to the high correlation between the cost of emission allowances under the EU Emissions Trading System (ETS) and the price of the electricity produced by fossil power plants.
The ETS puts a price on the carbon emitted by fossil power plants. As the number of emission allowances decreases and prices rise, the cost of fossil-produced electricity increases accordingly.
PPAs fix electricity costs and hedge consumers against changing energy prices. The agreed price is valid for the duration of the contract, which, given the volatility of the electricity market in Poland, provides long-term certainty for energy consumers.
Certified sustainable energy and enhanced marketing opportunities
It is possible to certify the electricity from the project with EKOenergy, an international ecolabel that guarantees renewable power fulfils sustainability criteria and finances additional projects that combat energy poverty.
EKOenergy guarantees that the electricity comes from installations that fulfil additional sustainability criteria and helps promote the energy transition worldwide, in particular through financing of solar projects in developing countries and the implementation of renewable energy campaigns. It allows companies to minimise their ecological footprint and signal higher environmental commitments to their customers.
Buyers of EKOenergy-labelled electricity, accessible through Ecohz, can include the label in their products and use it in customer-facing communication. EKOenergy's global certification system allows companies to elevate their environmental standards and enhances their brand reputation.
Do you want more information about Power Purchase Agreements in Poland?
If you are interested in signing a PPA in Poland or want to know more about the project, get in touch with our advisors. Ecohz provides dedicated PPA advisory and other sustainability solutions to help your company reduce emissions.
For more information, please contact:
Preben Munch, Director of Sales and Solutions, at preben.munch@ecohz.com