Partnerships
ECOHZ partners with specialist organisations and companies to maximise our impact in meeting our customers' needs and goals.
ECOHZ partners with:

Natural Capital Partners works with clients to combine business success with a positive impact on the environment and society. With more than 300 clients in 34 countries, Natural Capital Partners delivers high-quality solutions for carbon emissions measurement and monitoring, renewable energy, water stewardship, building supply chain resilience and protecting biodiversity. Founded in 1997, the company works with clients including Microsoft, M&S, Sky, Sopra-Steria and Avis to understand their specific goals and collaborate with global project partners to build solutions to meet their requirements.
Natural Capital Partners' global team combines experience working in international B2B corporations, carbon markets and trading, project development, engineering, marketing communications, and consulting. The business has added a range of products for renewable energy, water stewardship and biodiversity conservation to its award-winning carbon offset solutions and CarbonNeutral® certification programmes. Natural Capital Partners is honoured as the Best Offset Retailer for the sixth consecutive year by the readers of Environmental Finance.
Through the partnership with Natural Capital Partners, ECOHZ is able to provide carbon offsets and RECs certificates.
ECOHZ is member of:
Energy Norwa

y is a non-profit industry organization representing about 270 companies involved in the production, distribution and trading of electricity in Norway. Energy Norway's members each year produce nearly 130 TWh, which is some 99 per cent of all power production in the country. Norway is a major energy nation in Europe based on a completely unique set of resources: hydropower, petroleum and new renewable energy sources such as wind power and biomass. Norway has only one per cent of Europe's population, but 20 per cent of the hydropower resources.
RECS In
ternational is a non-profit members' organisation with the mission to create an open, international renewable energy market, facilitated by commonly accepted and harmonised tracking systems. Members of RECS International represent the whole chain of the electricity market – from producers to consumers – and all endorse the principles of cost-efficient, consumer-driven growth in renewable electricity. RECS International believes that the future of the electricity market will be driven by consumers and that systems, regulations and best practices must be in place to enable bottom-up growth in that market. RECS International has more than 120 members from all over Europe and the world.
Any questions?
For more information contact: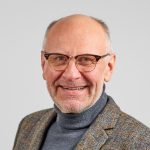 Director Global Corporate Sales