Memberships
ECOHZ is part of industry organisations that maximise our impact and contribute to meeting our customers' needs and goals.
Energy Norwa

y is a non-profit organisation representing about 270 companies involved in the production, distribution and trading of electricity in Norway. Energy Norway's members each year produce nearly 130 TWh, which is some 99 per cent of all power production in the country. Norway is a major energy nation in Europe based on a completely unique set of resources: hydropower, petroleum and new renewable energy sources such as wind power and biomass. Norway has only one per cent of Europe's population, but 20 per cent of the hydropower resources.
RECS In
ternational is a non-profit members' organisation with the mission to create an open, international renewable energy market, facilitated by commonly accepted and harmonised tracking systems. Members of RECS International represent the whole chain of the electricity market – from producers to consumers – and all endorse the principles of cost-efficient, consumer-driven growth in renewable electricity. RECS International believes that the future of the electricity market will be driven by consumers and that systems, regulations and best practices must be in place to enable bottom-up growth in that market. RECS International has more than 120 members from all over Europe and the world.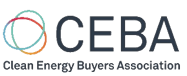 The Clean Energy Buyers Association (CEBA) activates a community of more than 300 members — including stakeholders from across the commercial and industrial sector, non-profit organizations, as well as energy providers and service providers — in pursuit of our simple but powerful mission: customer-driven clean energy for all. CEBA's aspiration is to achieve a 90% carbon-free U.S. electricity system by 2030 and to cultivate a global community of energy customers driving clean energy. Together with our members, CEBA accelerates clean energy transactions, overcomes the toughest barriers in clean energy markets, and builds a community of energy customers from every sector of the economy–large and small, for-profit and non-for-profit.
Any questions?
For more information contact: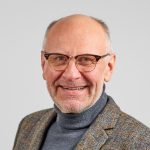 Director Global Corporate Sales