Geothermal energy
Geothermal energy captures the heat from two to three kilometers under the earth's surface where water meets heated rock and turns it into steam. Steam is led from boreholes to turbines inside the powerhouses of geothermal energy plants, transforming thermal energy into electricity.
Buying Energy Attribute Certificates (EACs) from geothermal energy guarantees that the renewable energy consumed is from this source.
Geothermal energy production is unique because:
It is a non-polluting and environmentally friendly renewable energy source
Has no waste and does not generate by-products
Has low land-use footprint
Does not represent a hazard for the natural surroundings
Has a low maintenance cost
Is not dependent on weather conditions.
Geothermal energy can also be used for heating and cooling, cooking, hot spring baths, agriculture, aquaculture and industrial processes.
Geothermal energy is only found in a few locations and the installation cost is high.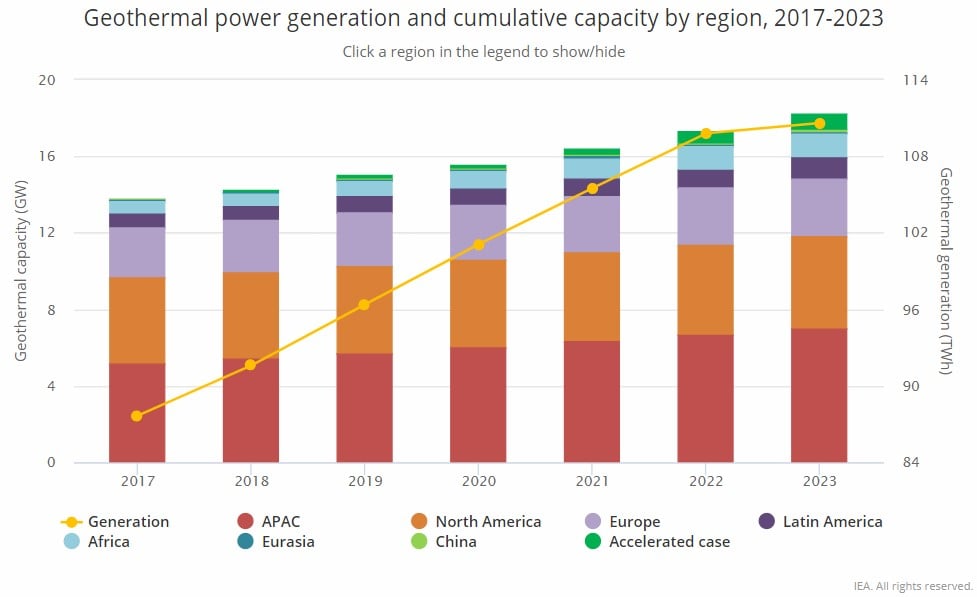 In 2018, global geothermal power generation stood at an estimated 93 TWh, while the cumulative capacity reached 14.4 GW. Global geothermal power capacity is expected to rise to just over 17 GW by 2023, with the biggest capacity additions expected in Indonesia, Kenya, Philippines and Turkey (IEA).
Impact products
Technologies
Custom choices
Power plants
Ecolabels
Consume renewable energy meeting requirements of specific standards or ecolabels. Buy Energy Attribute Certificates (EACs) from power plants that meet stricter environmental standards and are verified by an external auditor. Choose between national or international ecolabels and standards, document the age and type of the power plant, technology and unique operational focus, and raise funds for renewable energy projects.