TÜV SÜD – EE01
TÜV SÜD – EE01 is a German ecolabel that promotes the use of new power plants, a mix of technologies and payments to support funds. TÜV Süd manages the ecolabel.
Buying Guarantees of Origin with this ecolabel guarantees that the renewable energy adheres to the ecolabel's requirements.
Focus areas
Electricity products eligible for TÜV Süd CMS Standard 80 certification must meet one out of the three criteria options for the new renewables requirement:
Option 1: New renewables requirement: At least 30% of the energy agreed in the contracts for the delivery of renewable energy is derived from new generation power plants less than three years old
Option 2: Support funds: The certificate holder pays at least EUR 0.02 per KWh or EUR 2 per MWh electricity consumed, with the money being invested in a support fund
Option 3 Technology mix: To fulfil this option the supplier needs to fulfil the following minimum share of their electricity contracts from the following technologies:

Hydropower less than 2 MW: 15%
Wind power: 20%
Solar energy, Geothermal, biomass, biogas/biomethan smaller than 2 MW: 5%
The plants must have been commissioned after 1 January 2000.
The power plants cannot receive any production support.
For further information in English.
For further information in German.
Any questions?
For more information contact: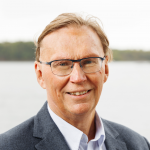 Director, Partner Sales Europe
Meet an environmental standard of your choice
Consume renewable energy meeting requirements of specific standards or ecolabels. Buy Guarantees of Origin from power plants that meet stricter environmental standards and are verified by an external auditor. Choose between national or international ecolabels and standards, document the age and type of the power plant, technology and unique operational focus, and raise funds for renewable energy projects.
Customise to fit your specific needs
Consume renewable energy with specific characteristics. ECOHZ provides access to a comprehensive portfolio of more than 200 power plants, located across five continents. This enables you to choose specific power plants with distinct characteristics, including choice of technology, location, age, size, and owner profile.
Technologies
Custom choices

The producer is not involved in fossil power production.

Electricity comes from hydroelectric power plants in approved Norwegian salmon rivers.
Power plants

A hydropower plant in the southern part of Norway.

An onshore wind power plant.

Electricity from bioenergy.