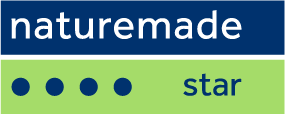 naturemade star
naturemade Star is a Swiss privately initiated quality ecolabel for environmental and ecologically produced energy with a commitment to ecological improvements. For more than twenty years, this credible ecolabel has been awarded to energy power plants and energy products following thorough inspection by the Association for Environmentally Sound Energy (VUE). Environmental and consumer organizations (WWF, Pro Natura and Konsumentenforum Schweiz) and the energy industry support naturemade star.
Buying Guarantees of Origin with this ecolabel guarantees that the renewable energy adheres to the ecolabel's requirements.
Focus areas
Electricity products eligible for naturemade star certification must meet the following criteria:
The energy for certification derives exclusively from plants which use renewable and ecological energy sources
No use of genetically modified organisms
Safeguarding of soil fertility and productivity
The generated electricity can be traced back to clearly described, identifiable sources (plants or third-party suppliers)
Maintaining and promoting the sustainable generation and efficient use of energy must be core parts of licensees' corporate policy, with corporate policy on sustainability making explicit reference to the company as a whole
If the licensee of the energy generation plant to be certified employs more than 30 staff, it must establish a certified environmental management system (ISO 14000 or EMAS), or equivalent quality management system, within five years of the initial certification of its production
All technical, legal and other requirements for operating the plant that are necessary for generating electricity must be met
The producer uses an appropriate energy management system to safeguard its procedures and carries out appropriate measurement and monitoring activities
The environmental impact caused by audited plants must not exceed half of the impact of a modern combined-cycle gas-turbine power plant
Compliance with local and regional criteria must be verified as part of an expert audit conducted by accredited specialists
Read the complete list of requirements.
Certifying hydroelectric power plants requires additional criteria.
CHF 0.007 per sold KWh of naturemade star electricity is collected in a fund for ecological improvements measures. A committee, made up of power plant operators, local authorities and environmental organisations, allocates the funds. The money from the fund is used in the catchment area of the plants for measures to preserve the highly endangered biodiversity, as well as for the expansion of ecological energy production and energy efficiency measures.
Power plants that are naturemade star certified can be found in Norway, Switzerland, Germany, Denmark, the United Kingdom, Hungary and Spain.
Any questions?
For more information contact: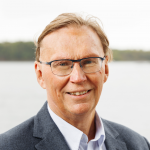 Director, Partner Sales Europe
Consume renewable electricity that meets rigorous environmental regulations. International organisations award these badges to power plants that respect ecosystems and raise funds for new renewable energy projects.
Ecohz offers a range of products that multiply the positive effects of EACs. Our products guarantee renewable energy production follows strict environmental guidelines and channel investments into added renewable capacity.
Sources
Ecohz products

Meets latest environmental EU standards – protects rivers, flora and fauna.

The electricity comes from a producer with current capital investments in new capacity.

The renewable energy consumption is matched with the production from the same period.
Power plants