We Mean Business is inviting companies and investors to create a low-carbon revolution

We Mean Business is a global nonprofit coalition working with the world's most influential businesses to take action on climate change. Together, they catalyze business and policy action to halve global emissions by 2030 in line with a 1.5°C pathway. We Mean Business collaborates with a core group of seven business-focused climate nonprofit organizations to accelerate the transition to a just and climate resilient net-zero economy.
Many businesses have helped kick-start this movement by setting ambitious targets, reporting emissions and scaling up low carbon investment. More companies and investors are committing to leadership on climate action than at any time in history. They are taking action because doing so offers tremendous opportunities for creating growth, jobs and prosperity in a low-carbon economy.
We Mean Business encourage companies to commit to one or more of these initiatives
For businesses sector: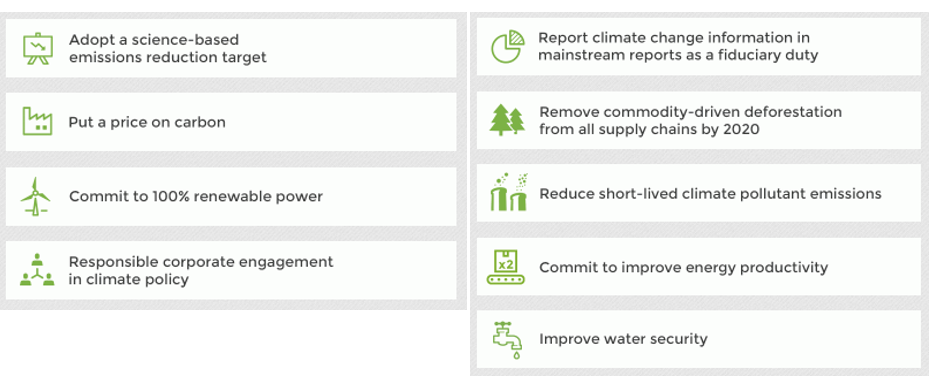 For investors: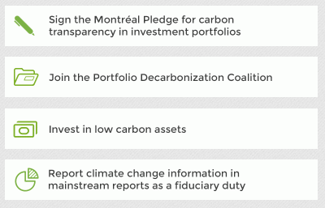 The changing climate poses a huge danger to the global economy and to the viability of business. Fortunately, a constantly growing number of companies are taking action on climate change because they know it is critical for their long-term success and they know leadership brings reward. The role of corporate climate leaders is more important than ever.
Any questions? If you have questions or need more information, do not hestitate to contact me.