Guarantees of Origin continue to develop and drive record profits for renewables in Europe
Corporate demand for Guarantees of Origin (GOs) continues to grow by 10 to 12% year on year, driven primarily by increasing corporate focus on sustainability to meet consumer preferences and mounting disclosure requirements at national and EU levels.
Consumers have shown a sustained willingness to pay for documented renewables despite the sharp price rise experienced in 2022. The market remains somewhat illiquid, concentrating action in the short term and keeping spot prices high.
Meanwhile, long-term drivers such as corporate interest in Power Purchase Agreements (PPAs) and emerging EU regulation support GOs as the instrument to legitimately claim renewable energy use.
A recent analysis by Ecohz showed GOs could raise 57 billion EUR for investments in renewables over the next eight years. Certificate prices, which remain above 7 EUR so far in 2023, are also attracting more players to an increasingly professionalised market.
The mutating landscape is altering consumers' choices. Renewable electricity buyers must now navigate a more expensive market and discern between essential products and those with a higher value.
International Renewable Energy Certificates (I-REC) markets explode worldwide
Documented renewable energy has boomed beyond Europe. According to Evident, I-REC issuance rose by 184% on average across registered countries in 2022. Vietnam alone experienced a growth of more than 400%. Globally, the volume of I-RECs Issued in 2021 exceeded that of the previous seven years combined.
There are currently 47 active I-REC countries, up from 25 in 2019. In January-March 2023, global demand hit 60 TWh, rising from 36 TWh over the same period in 2022. Meanwhile, Brazil has overtaken China as the largest national market by volume redeemed.
China reached another milestone earlier in 2023 when CSG Carbon Asset Management became the first local accredited issuer of I-RECs for the provinces of Guangdong, Guangxi, Yunnan, Guizhou, and Hainan, as well as Hong Kong SAR and Macau. Simultaneously, growing climate commitment in Asia-Pacific, the second largest region in terms of CDP-aligned pledges, has continued to fuel demand for I-REC.
The I-REC system also faces challenges. Market boundary constraints, lack of understanding and awareness at the national government level, and uncertainty of how certificate systems interact with nationally determined contributions (NDCs) are obstacles to the development of I-RECs across the global south.
Local issuers and managers of the system, who possess in-depth knowledge of their geographies, are crucial to overcoming hurdles. The I-REC overlaps many individual markets, often defined by national borders. This means certificate prices vary widely between countries and demands intense engagement with local regulators.
The continued oversupply of I-RECs in some markets, which keeps prices low, also poses a challenge for the system. However, global policy developments such as the EU's Carbon Border Adjustment Mechanism (CBAM) and rising corporate demand could incentivise the adoption of I-RECs in countries in Asia, Africa, and Latin America, many of which are at the start of international supply chains.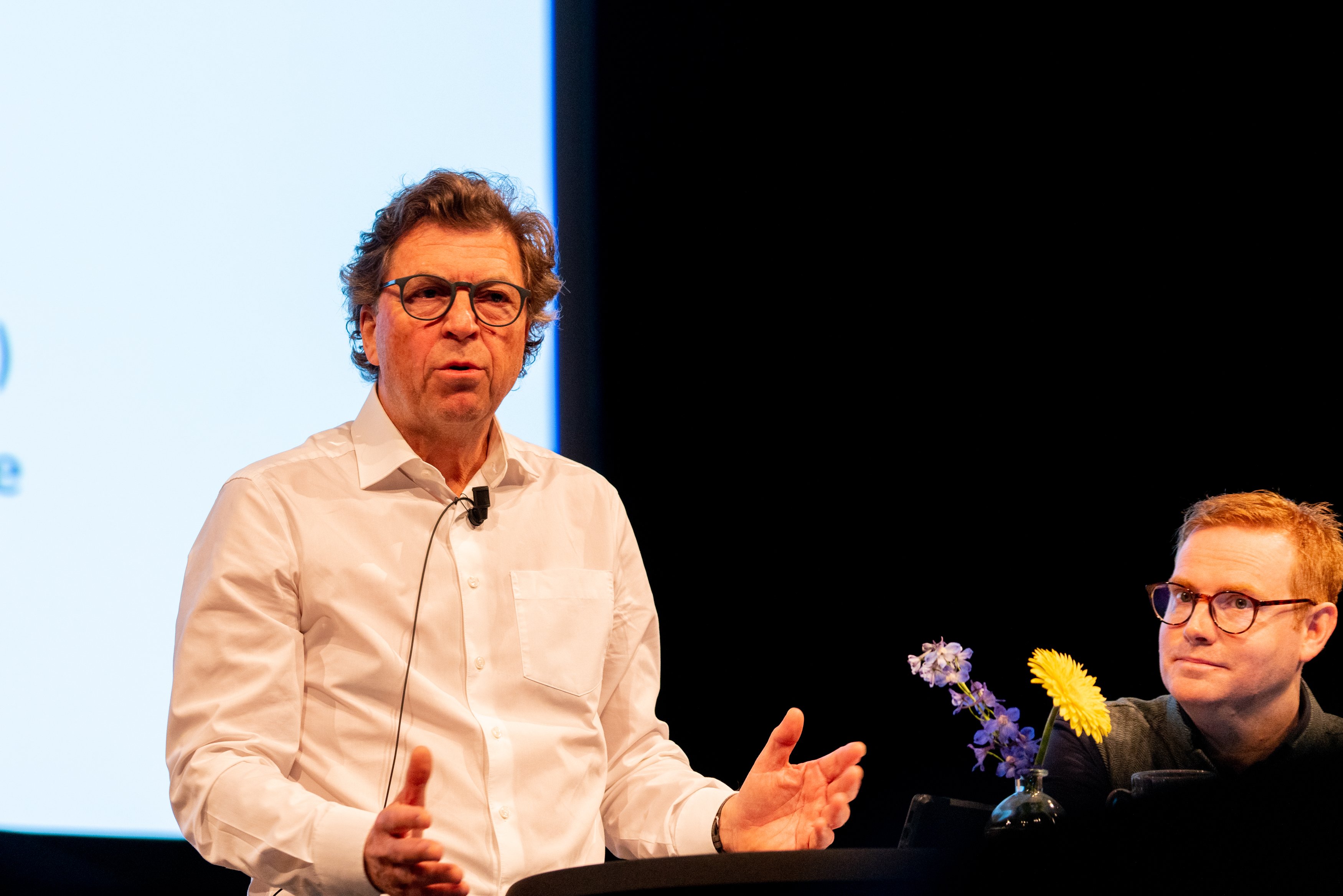 Tom Lindberg, CEO of Ecohz, at the opening keynote sessions of the REC Market Meeting 2023 in Amsterdam.
Market innovations, such as 24/7 matching, must strengthen the market - not disrupt it
In Europe, GOs could raise billions for renewables. Rapidly developing I-REC markets are also allowing more organisations to support renewables worldwide. However, technological developments, such as 24/7 matching, which could help the industry if deployed prudently, could also imperil the market's success.
Granular EACs for hourly matching would mean additional costs as well as heavier sourcing and reporting burdens, which could displace small market participants. Moreover, the standard pursued mainly by tech giants could become an unachievable gold standard that relegates less sophisticated organisations.
"If 24/7 becomes the only way to report, it will marginalise a huge part of the market," Ecohz' CEO Tom Lindberg said during the opening keynote session. "However, if we do it over time, sensibly, and letting us be inspired by frontrunners, it can have a significant effect."
The aim of market innovations should be to invigorate the systems that are now in place rather than transform them. "It has taken us 20 years to create robust EAC systems. Innovation should not disrupt these platforms but build on them to expand participation and create more impact through consumers' energy choices," Tom concluded.
Revisions to the GHG-P Scope 2 Guidance highlight the importance of strengthening market-based mechanisms
The ongoing revision to the Greenhouse Gas Protocol Scope 2 Guidance (read more about it here) could shake up the renewable energy market. Thus, multiple attendants of the REC Market Meeting 2023 emphasised the importance of equitable representation of different stakeholders in the process and the need for strengthening market mechanisms.
"The revision could turn back the clock to the times of location-based reporting and threaten a substantial source of revenue for renewables," said Ecohz' CEO Tom Lindberg. Members of the Association of Issuing Bodies (AIB) and RECs International also stated their support for EACs wherever a robust market-based system is in place.
Representatives of the I-REC system further stressed that the location-based method relies on grid information that may not be available in developing nations. Moreover, such emissions accounting would give companies in these geographies an automatically negative rating and reduce their possibilities for cutting emissions.
In some regions, market-based instruments are legally enforced. Strengthening these rapidly evolving systems is paramount to making decarbonisation more inclusive.
We are grateful to REC International for putting together such an informative and inspiring event. The free exchange of ideas among market participants is sure to move the industry forward and advance urgent climate action. We look forward to next years' conference.