Career in ECOHZ
Want to work with global sustainability solutions and work in the ECOHZ team?
ECOHZ is a leading global provider of Sustainability Solutions to reach Net Zero. The ECOHZ team is located in Oslo, Norway and Nyon, Switzerland, and has an international and innovative work environment.
Joining our team means working for a company committed to Changing Energy Behaviour. ECOHZ wants to be a game-changer and is driving change with its Sustainability Solutions.
ECOHZ is expanding!
Responding to client needs ECOHZ is expanding!
To support our growing client base on their journey toward a Net Zero future, we are looking for more talent in a range of areas….
Business development

EAC procurement and sourcing (GO, REC, I-REC, Green Gas)

Corporate Solution sales

PPA advisory

Compliance & regulatory
We would love to hear from you if you are an enthusiastic, go-get-them team player with competencies and a track record in any of these fields. Contact Tom Lindberg.
About ECOHZ
ECOHZ provides sustainability solutions to reach net zero targets and strengthen clients' ESG profiles. With a portfolio of more than 400 power plants across 6 continents, we deliver a range of global renewable electricity solutions – from EACs to PPA Advisory. Expanding beyond electricity solutions ECOHZ provides Green Gas, Carbon Solutions and tailored Net Zero Roadmap to reduce clients' operational and supply chain emissions. ECOHZ is a leading independent global provider and plays an active role in the current energy transition through its vision of 'Changing Energy Behaviour'. Our expertise and 20 years of experience have attracted international corporate clients including BT, Tetra Pak, Signify, Carlsberg, H&M, KBN Bank and Unilever.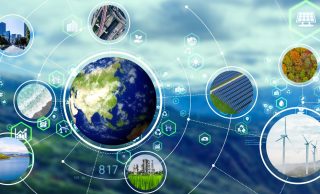 For more than a decade ECOHZ has been dedicated to realizing its ambitious vision of CHANGING ENERGY BEHAVIOUR. During this period, huge strides have been made in society as a whole and now we are closer than ever to making a broad energy transformation happen. The next decade will bring increased choice and complexity for[…] Read more …