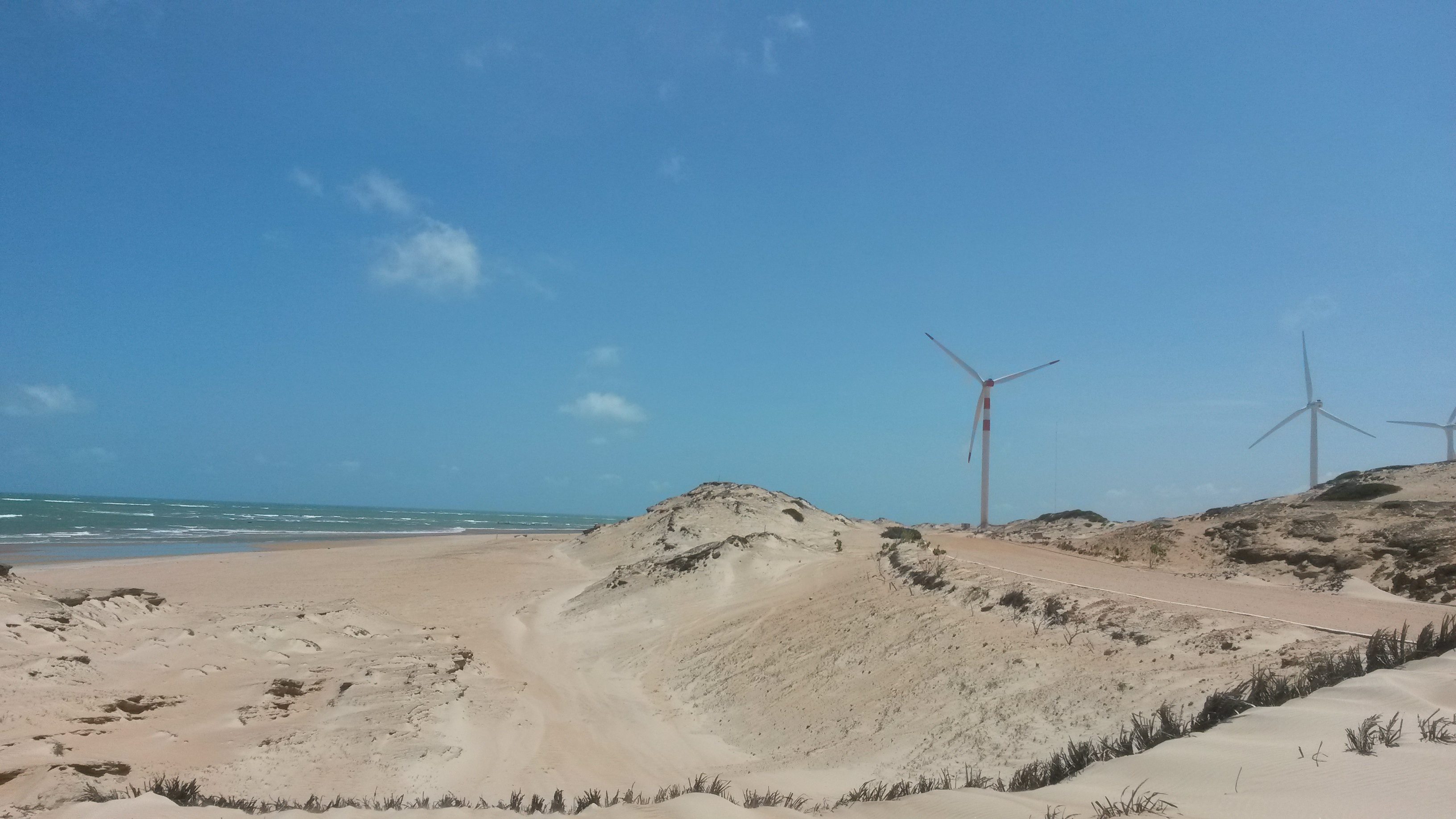 Santos Wind Farm in Brazil
This wind power project is composed of three wind farms in Trairí City, Ceará State, Brazil and delivers zero-emissions renewable electricity to the Brazilian Interconnected Grid.
Qualities
The total project has a capacity of 64 MW across 32 turbines, and generates approximately 311,000 MWh of clean, renewable electricity each year. By the end of 2019, Brazil expects to have 18 GW of wind power in operation, which could make it the sixth-largest wind power market in the world.
Impact
The Santos wind power project started electricity production in November 2014. The clean electricity from this project displaces power by fossil fuels. Between August and December 2015, the installed brazilian capacity increased by 23% with 56 new wind farms, according to the Electric Power Trade Chamber.
The Santos wind project has contributed to the local economy and livelihood of residents through the creation of jobs – full-time operational roles and temporary jobs during the construction period for commissioning and power infrastructure.
Any questions?
For more information contact:
Facts
Energy source: Wind power
Origin: Brazil – South America
Installed capacity: 64 MW
Annual estimated production: 311 GWh
Year commissioned: November 2014
Developer: Santos Energia Participações
Grid connection: Main national grid