ECOHZ Local Impact
ECOHZ Local Impact is a solution for corporate and domestic end-users that want to purchase renewable energy and contribute to build renewables in their local society.
Companies and organisations face growing expectations from employees, investors, customers and other stakeholders both to reduce carbon footprint from their activities and to make a social impact. The same trend can be seen among private households. ECOHZ Local Impact meets the needs for 100 % renewable energy and local social impact.
ECOHZ Local Impact consists of the following core elements:
1. 100 % renewable energy documented with Guarantees of Origin (GOs)
Choose between power plants with distinct characteristics, including choice of source, location, age, size and support. ECOHZ also provides a range of ecolabels and products with low environmental impact that contribute to several of UN Sustainable Development Goal (SDGs).
2. Contribution to build new small-scale renewable power plants in your local region
A contribution is allocated to ECOHZ Renewable Energy Foundation to secure financing of new small-scale renewable power plants in your local region. In cooperation with customers we find projects that should primarily be solar power projects owned by non-profit organisations with a positive impact on the local society, e.g. sports clubs, tourist associations, museums, schools, kindergartens or community centres.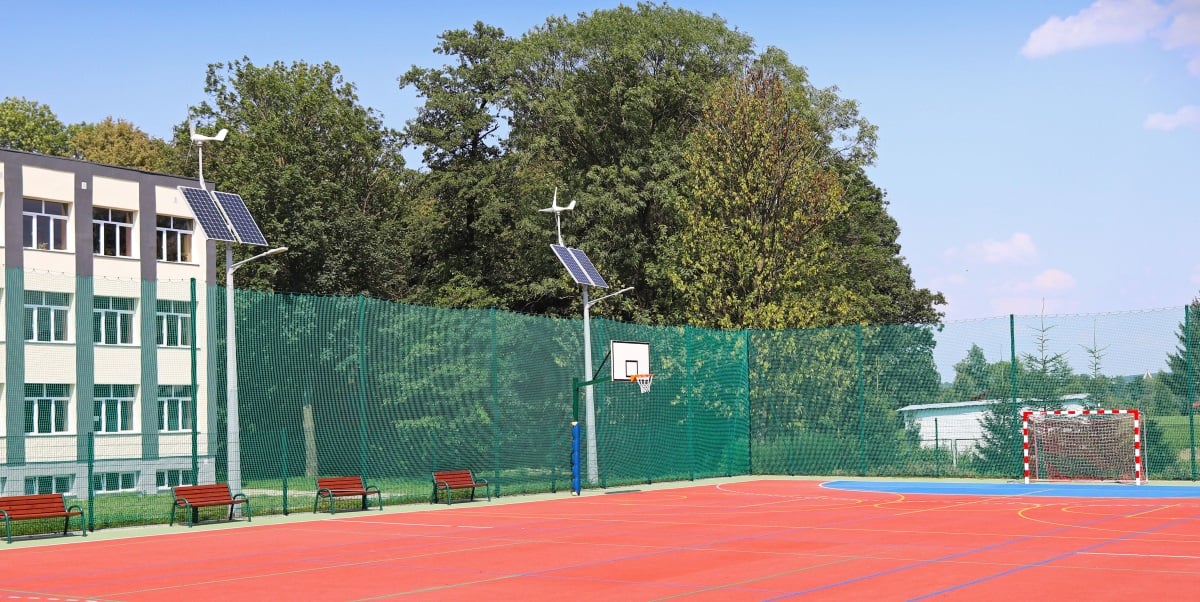 Stadium in the courtyard of a village school in Poland which is powered by solar panels.
ECOHZ Renewable Energy Foundation contributes to the financing of the local power project with support and loans. Customers are invited to propose renewable projects eligible for financing by ECOHZ Renewable Energy Foundation.
Companies go beyond renewable electricity to make local impact
Some companies want to do more than just purchasing renewable electricity. The RE100 initiative has set up an RE100 Leadership Award recognising member companies going 'above and beyond' in the transition to 100% renewable electricity. One of the he six categories is 'Best Community Changemaker'– recognising members that are generating wider benefits through their renewable energy projects, such as new jobs or a reduction in local pollution.
ECOHZ Local Impact helps companies reduce their carbon footprint, while contributing to renewables in the local society. An increase of local renewable energy production can make a positive impact on climate and the community – you engage with the locals, demonstrate climate leadership and at the same time build your brand.
If you are a corporate consumer who would like to know more about this solution, contact Preben Munch.
If you are a electricity supplier who would like to know more about this solution, contact John Ravlo.