The organisation is thriving. People from around the world have joined the Norway-based firm, bringing an international perspective and vast expertise. The new office in central Oslo is starting to feel like home, while 2023 promises to be equally hectic and exhilarating. A lot can change in 20 years. However, Ecohz is keeping its essence and actively expanding the renewable energy industry, as it has done from the beginning.
Growing with the market
When the company was established in 2002, the market for Energy Attribute Certificates (EACs) was in its infancy. Guarantees of Origin (GOs) had been introduced in Europe only the previous year, and companies that traded them were practically non-existent.
"Some large power producers sold GOs on the side, but hardly anyone else did," remembers John Ravlo. After years in the electricity business, he established a company called Enviro Energi – now Ecohz – with partner Leif Hegna. They gathered capital from Norwegian hydropower producers and focused on value-adding services that enabled their investors to sell the new GOs abroad.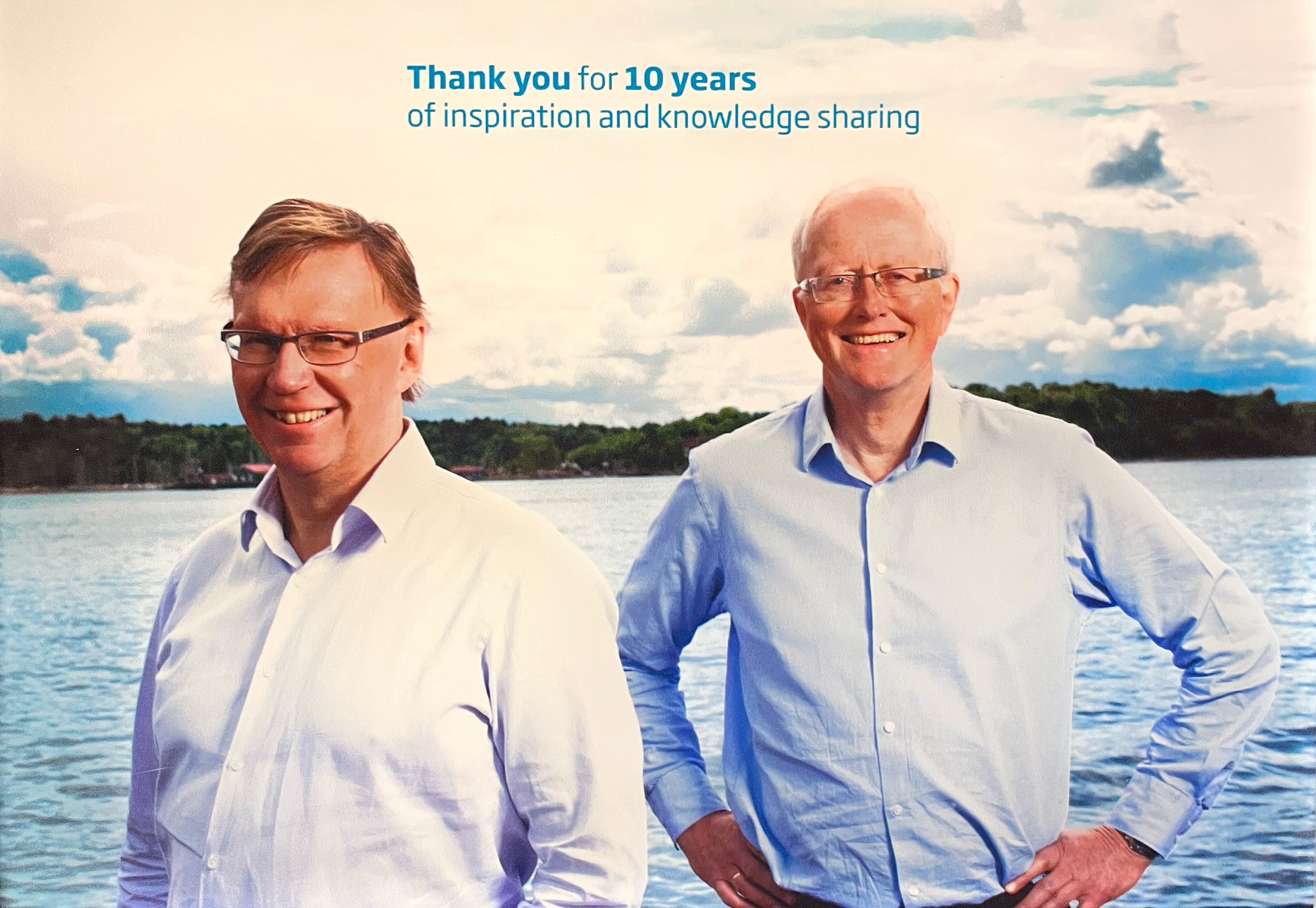 John Ravlo (left) and Leif Hegna, founders of Ecohz at the 10th anniversary of the company.
"In the beginning, we sold almost exclusively to companies in the Netherlands," continues John. But when the Dutch government withdrew tax exemptions for renewable electricity documented with GOs, Enviro Energi turned to the voluntary market. Back then, the price hovered around 10 cents.
But the market matured. Demand for documented renewable electricity grew across Europe, and more countries joined the GO system as the price of the guarantees rose. From a pedestrian 5 TWh documented with GOs in 2002, the volume had increased to 368 TWh by 2016. At that time, Germany, Sweden, Switzerland, and the Netherlands became the continent's largest markets.
In 2007, Home Capital AS – now Strawberry Equities – became the company's majority owner and transformed Enviro Energi into Ecohz. Tom Lindberg joined as Managing Director a year later, and the firm changed focus to selling directly to the enterprise market while contributing to the expansion of EACs beyond Europe. In 2015, Ecohz made the first-ever I-REC transaction on behalf of a corporate client.
In 2018, demand for GOs outpaced supply, driving prices above 2 EUR for the first time, while by 2021 the total volume of electricity documented with GOs exceeded 750TWh. The European market hit an all-time high in 2022, with prices of certificates shooting above the 8 EUR mark. Now, in a volatile sector and against a backdrop of ever more urgent climate action, Ecohz is building a global operation to harness market forces and guide the corporate world to net zero.
Celebrating 20, thinking global
Echoz will kick off its third decade with renovated strength. Over the past year, the organisation has grown from 19 to 32 full-time employees, with skilled professionals from all over the world joining the mission to drive rapid decarbonisation. The Oslo-based company is also expanding its operations overseas.
"We are building a fantastic core group," says CEO Tom Lindberg, who leads a team comprising 15 nationalities. "Deeply knowledgeable people are joining Ecohz. The blend of backgrounds, languages, and expertise mirrors our global perspective."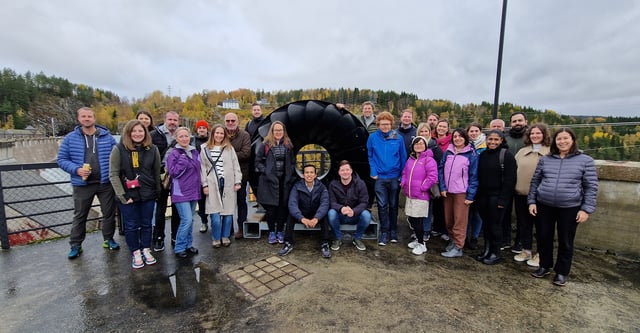 Ecohz' Oslo team on a field trip to the Vamma hydopower plant, Norway.
The personality of the company has attracted veterans in the energy sector. "For years, I had seen Ecohz actively develop the EAC market," says Ivar Clausen, former chairperson of the AIB and now Director of Business Development at Ecohz. "I strongly believe the market can help solve the climate crisis. We need mechanisms that advance the right technology and that reward those who take crucial action. We know that there is a lot of work to do, and no one can do everything – but everyone can do something."
Ecohz also offers employees the possibility to act. "Most people spend a lot of time and energy at work, and I want to make sure mine go towards making the world a little better," says Stine Kristiansen, Ecohz' new CFO. "People here are passionate about the environment. And things move quickly. Even coming from the fast-paced IT sector, this industry feels like it changes daily."
To further spur growth and innovation, Ecohz is developing digital solutions that simplify how companies use and document renewable energy. "We want to become long-term partners that allow customers to report sustainability actions in an easy, data-driven manner," continues Ivar.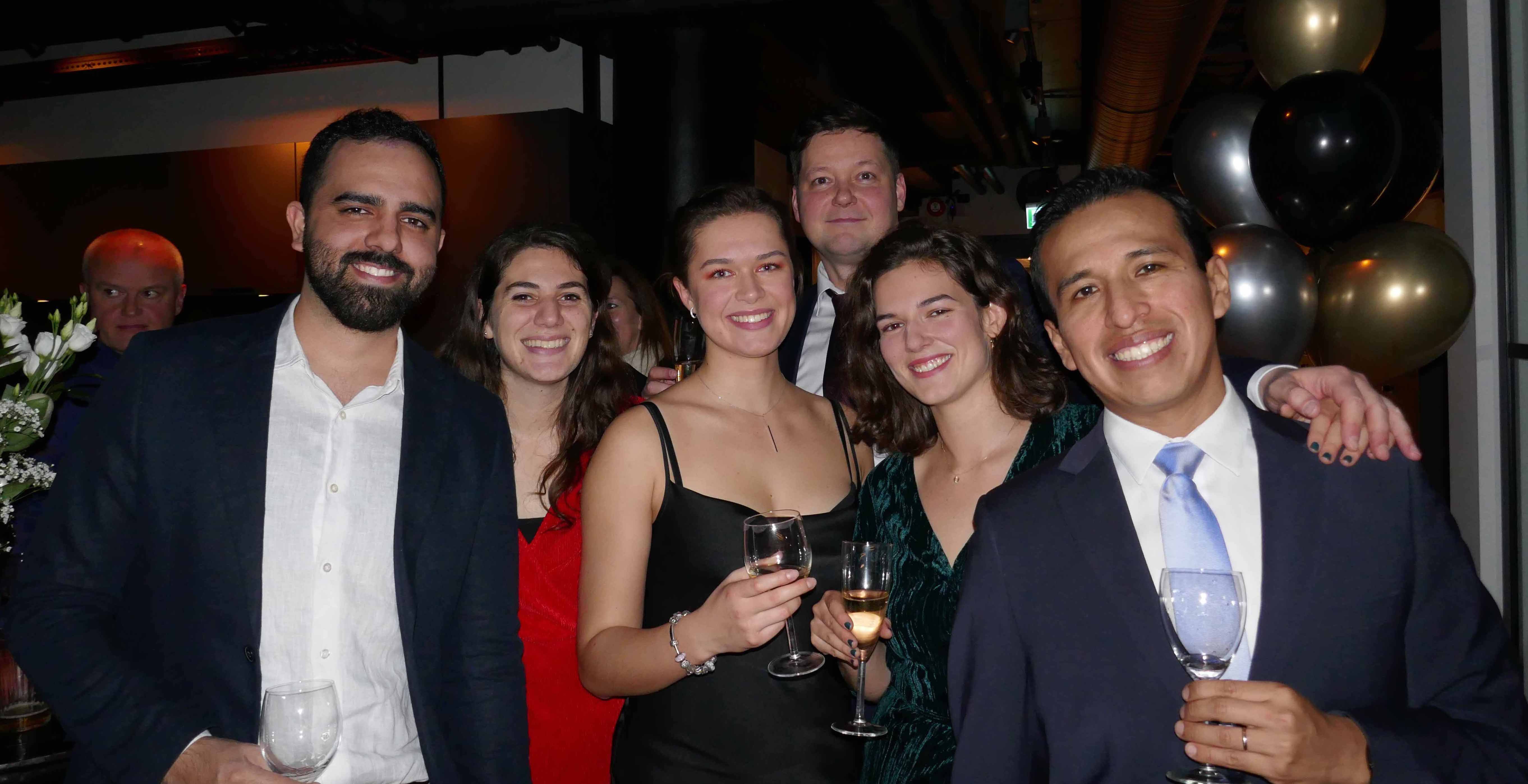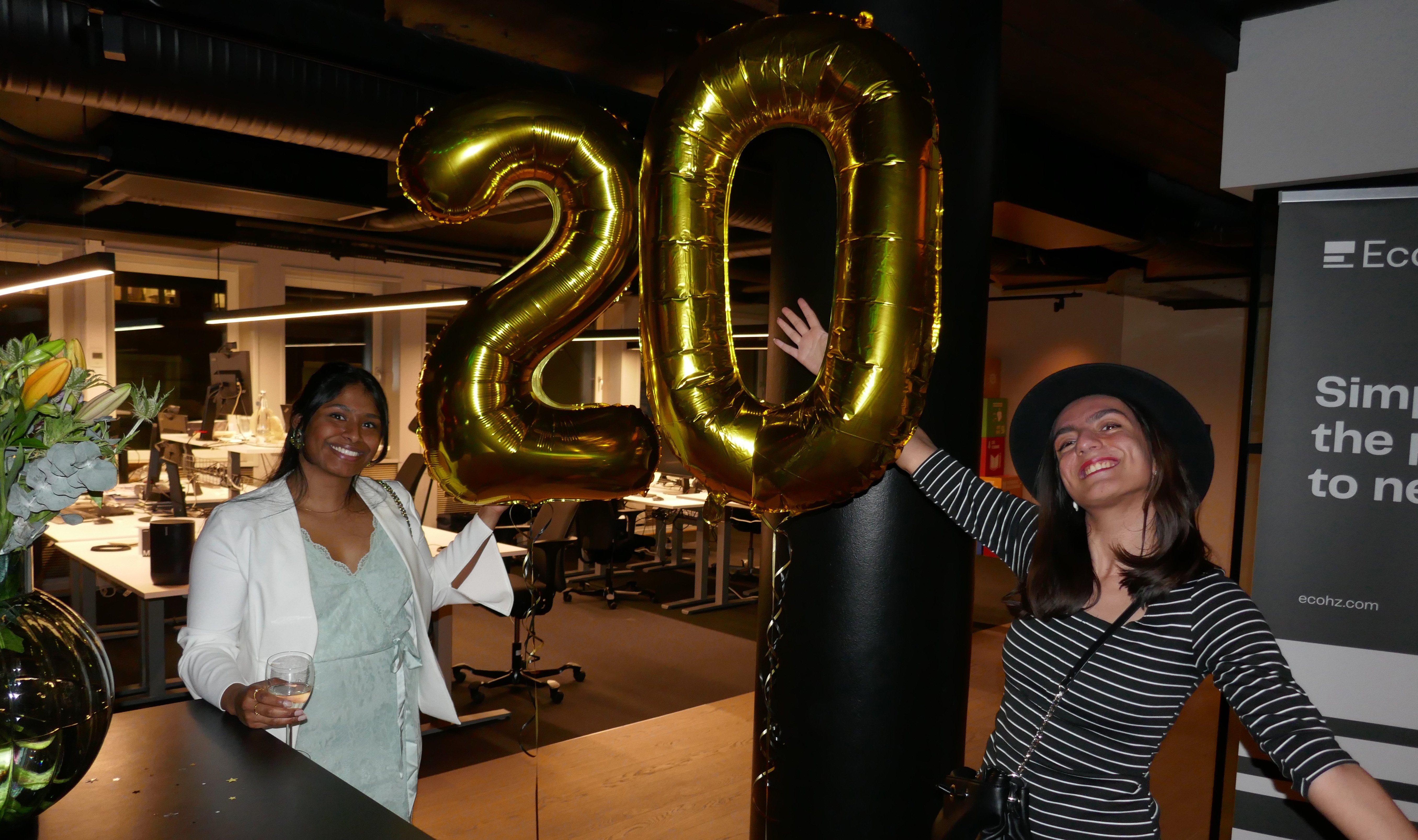 Members of the Ecohz team at the 20th-anniversary party on 17 November 2022.
Simultaneously, Ecohz is broadening its presence in the United States and setting up Ecohz Inc, a new American subsidiary. "We have exciting plans in motion," says Managing Director Jacob Ranta, whose team will maximise synergies with the Norwegian office and meet growing corporate demand for advisory services. "I am proud to be part of a team that focuses on making a positive impact. We are positioned to play a key role in changing global energy behaviour."
Ecohz is evolving. The organisation is enhancing its capabilities to guide firms worldwide towards net zero – and help them become more competitive in the process.
"Companies that take sustainability seriously are more attractive," says co-founder John Ravlo. "Neighbours are happy to live close to them, and investors are more likely to put money into future-minded enterprises. Talented young people are also keener to join companies that think about the environment."
"Being a front runner within sustainability will also reduce costs and increase profitability," abounds CFO Stine Kristiansen. "Ecohz has the expertise to support companies striving to reduce their impact. With two decades of expertise, our company has built a solid foundation for growth."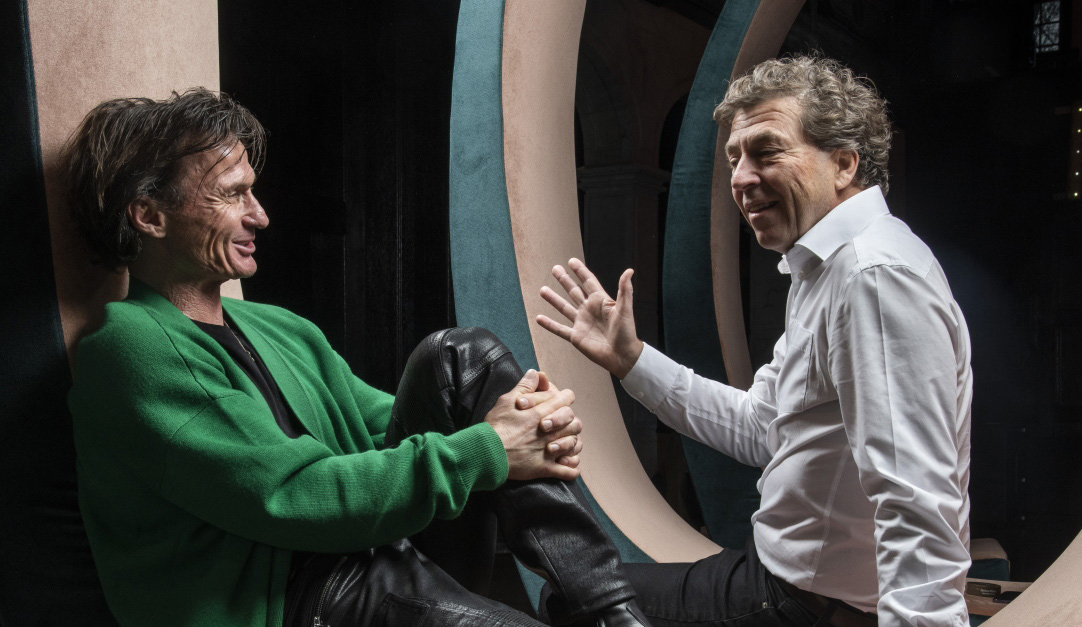 Petter Stordalen (left), head of Strawberry Equities, and Tom Lindberg, Ecohz CEO, at Strawberry's headquarters in Oslo, Norway.
The company's shareholders believe Ecohz is poised for expansion. "Last year delivered impressive growth," says Petter Stordalen, head of Strawberry Equities. "Ecohz is advising large multinational companies on how to achieve emission reduction targets and decarbonise their supply chains. As the demand for tailored sustainability solutions continues to grow, Strawberry will invest in Ecohz and its people. We look forward to continuing the journey together."
After 20 years in the market, Ecohz is looking ahead. The company will dedicate its next decade to further propelling sustainability solutions and delivering the transition the world needs on a global scale.